Blush is powered by Vocal.
Vocal is a platform that provides storytelling tools and engaged communities for writers, musicians, filmmakers, podcasters, and other creators to get discovered and fund their creativity.
How does Vocal work?
Creators share their stories on Vocal's communities. In return, creators earn money when they are tipped and when their stories are read.
How do I join Vocal?
Vocal welcomes creators of all shapes and sizes. Join for free and start creating.
To learn more about Vocal, visit our resources.
Show less
10 Glamorous Eyeshadow Palettes That Need to End Up on Your Wish List
These gorgeous eyeshadow palettes will have you looking red carpet ready in no time.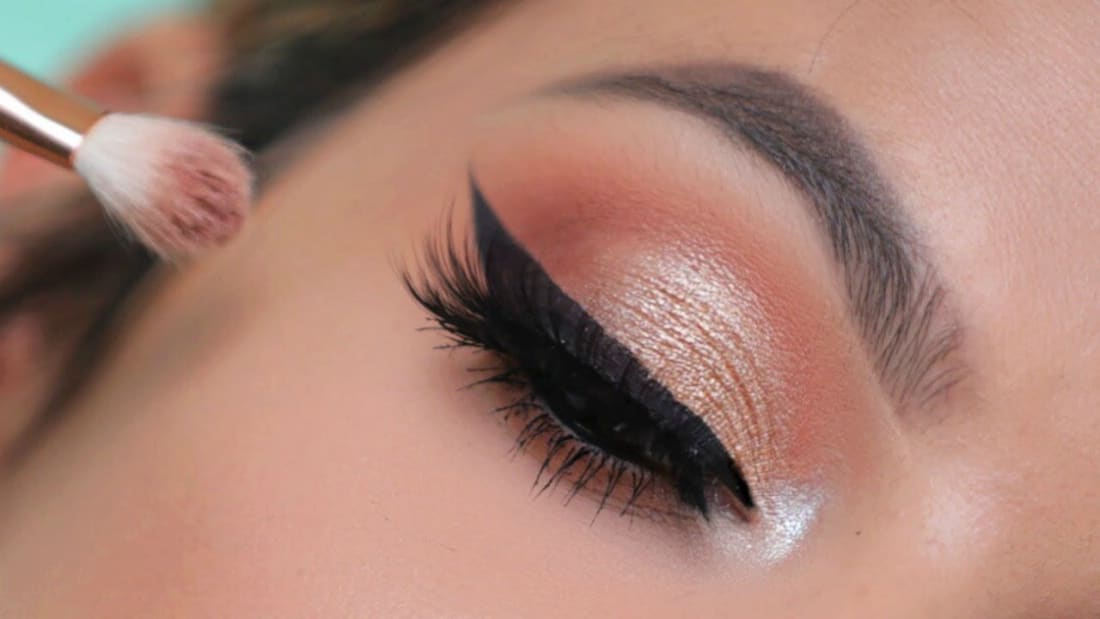 Is there anything more luxurious and impressive than having a nice eyeshadow look? I think not. For most people, the eyes have it.
Not having good shadow on your eyes while having perfect foundation is akin to having a painting that's left unfinished. It just doesn't work! That's why you need to have good eyeshadow palettes that work with your look and that make your eyes pop.
Truth be told, you can never have too many eyeshadows. That's why I suggest grabbing these awesome picks below.
Obsessions Eyeshadow Palette by Huda Beauty
Channeling some of the prettiest gemstones out there, this eyeshadow set, available in eight different themes, is meant to make your eyes pop in ways that you never thought possible.
If you've been yearning for a glittery palate that brings out your eye color or works to create an unconventional smokey eye appearance, you will adore having this palette's dramatic, glittery shades in your arsenal.
Midnight Wishes Eyeshadow Collection by Sephora
Sometimes, it's not about getting wild colors. There is a certain awesomeness that comes with having basic shades for eyeshadows that carry from day to night.
This budget-friendly palette from Sephora's house brand offers a wealth of pigments without forcing you to splurge. Shades run the gamut from metallic to shimmer to matte shades. No matter what look you want, this palette can help you get it.
On-The-Go Glam Eye Set by Tarte
If you're like many ladies, you have to touch up your makeup while you're en route to an appointment or during your club outing. Most eyeshadow palettes are just a bit too clunky and large to carry around without forcing you to wear a large bag.
This sweet, petite eye kit comes with a cute little natural hue palette, plus some of the best liquid eyeliner you can get in pen form. It's versatile, carries easily, and offers hues that are easy enough for beginners to use.
Wanderess Off Duty Palette by Wander Beauty
Wander Beauty is a relative newcomer to the makeup scene compared to Tarte or other names on this list, but don't be fooled. They make some seriously impressive eyeshadow palettes.
One of the most universally flattering palettes they have is their Off Duty palette, which features a host of golden brown, shimmery pigments that add dimension to your eyes.
The texture of these shadows are creamy and soft, making them super blendable and perfect for monochromatic looks. Best of all, this kit doubles as bronzer, making this one of the best multi-use makeup products everyone needs, as well.
Libertine Shadow Palette by Viseart
Let's face it. Some pigments just scream "bohemian," and those pigments aren't exactly easy to find. They are extreme, yet classy shades that look good on a variety of different skin tones and ages.
Viseart did a darn good job of assembling a palette that's chock-full of these kinds of shades. Viseart's Libertine is the palette you need to get if you want to create amazing, one-of-a-kind statement looks that wow without looking trashy.
Natural Eyes Shadow Palette by Too Faced
Every makeup aficionado out there needs a palette that's lightweight, heavily pigmented, and designed specifically for the natural look. Too Faced's Natural Eyes Shadow Palette is a perfect example of what natural eyeshadow palettes that work with every skin tone should be.
Even if you have natural-hued eyeshadow palettes in your arsenal, it's hard to ignore the wonderfully easy to work with texture of these shadows. Give them a shot, and they'll put your current palette to shame.
Moroccan Spice Eyeshadow Palette by Fenty Beauty
RiRi does it again! Fenty Beauty's sterling reputation in the beauty scene is very well-earned. If you loved the Trophy Wife highlighter and her Matchstix collection, then this is going to be the queen of your eyeshadow palettes.
The Moroccan Spice collection has a wide range of ultra pigmented shades that add an exotic, eye catching splash of color to your look. Of course, you have to expect this from a pop star's line. Glamour is what Rihanna does.
Mothership I Eyeshadow Palette by Pat McGrath Labs
Pat McGrath Labs has become the name that beauty insiders associate with extreme luxury, and rightfully so. Each palette they invent is more a work of art than it is a palette.
Their Mothership line was a smash hit among makeup artists in charge of runway looks. The reason why might have something to do with its velvety texture. Or, maybe it's the true-to-palette coloration they offer. Regardless, this is one palette that will give your lids a couture look.
The Rainbow Palette by Violet Voss
Those of us who prefer a little punk rock edge to our looks can tell you that it's hard to find high quality pigments that are just as bright and colorful as our personalities. Thankfully, Violet Voss stepped up to help create a palette worth every penny.
The Rainbow Palette is one of the very few eyeshadow palettes that combines bright colors, stay-all-day makeup, and a totally luxurious feel. Any person who wants a nice pop of color will agree this palette is an investment piece.
Moondust Shadow Palette by Urban Decay
Do you love hitting the clubs or going to festivals? Of course you do! Any time that you go out, it's a good idea to add a little glitter eyeshadow that actually stays put.
The easiest way to bring out your inner fairy and get makeup that lasts all night long is to grab Urban Decay's legendary Moondust Shadow Palette. This is one of the very rare eyeshadow palettes that has glitter that (gasp!) stays on all night.