Blush is powered by Vocal creators. You support
Jennifer Violet
by reading, sharing and tipping stories...
more
Blush is powered by Vocal.
Vocal is a platform that provides storytelling tools and engaged communities for writers, musicians, filmmakers, podcasters, and other creators to get discovered and fund their creativity.
How does Vocal work?
Creators share their stories on Vocal's communities. In return, creators earn money when they are tipped and when their stories are read.
How do I join Vocal?
Vocal welcomes creators of all shapes and sizes. Join for free and start creating.
To learn more about Vocal, visit our resources.
Show less
10 Natural Eye Makeup Tutorials
Want your eyes to glow while using minimal makeup? Check out these stunning natural eye makeup tutorials without caking on products.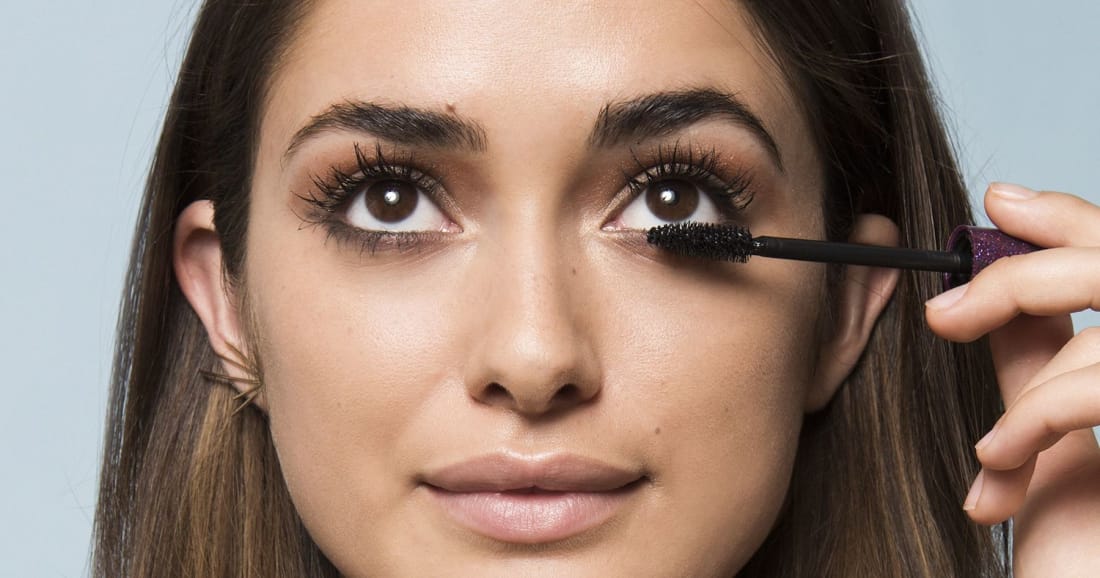 Whether going to work, school, or casually to the mall, some of us want to still wear makeup, but not too much of it. We don't want to show up to class with glitter eye lids or black smokey eyes, unless you want to, I'm not judging. But for those who want to wear minimal makeup, there are natural eye looks that can fulfill your needs of effortless makeup!
Natural eye looks can look beautiful on literally anyone, despite the skin tone. What you're basically doing is enhancing your eyes' features; nothing more and nothing less. So, if you're on the hunt for great natural eye makeup tutorials, any of these will definitely make you fall in love and be your new go-to. I guarantee you'll never go back to your natural eye makeup looks again.
EASY Back to School Eye Makeup Tutorial
When heading back to school, you definitely still want to look glamed up without using too much makeup. I feel you, I was that way too. And this tutorial is actually perfect for heading to class, or even going to work. While makeup guru Angela Bright uses a few eyeshadows, she still manages to make the eye look so natural and bright.
Instead of using colorful and dark shades, Angela sticks to using neutral colors like warm toned browns and creams. In the style of a very light smokey eye, it resulted in a very natural eye look. Slightly highlighting the inner corner of her eyes, she suggests that you can easily just pull off simple mascara with the look, but she popped on false lashes for thicker-looking lashes. And if you're curious what product she used the shades from, it's none other than the Jaclyn Hill Eyeshadow Palette by Morphe!
'JLo Glow' Neutral Eye Tutorial
The popular beauty YouTuber and makeup artist Chloe Morello shows us how she defines her way of the natural eye look through one of the best natural eye makeup tutorials out there! In this video, she actually aims for the iconic "JLo" eye look, and we all know that Jennifer Lopez's eye looks are almost always natural. She literally doesn't need to do much, she's naturally stunning.
Anyways, Chloe chooses among the lightest neutral shades in the Smashbox Full Exposure Palette for her crease to open up her eyes. Then she threw on lashes, and the look became so natural! They're also dainty lashes and not something overwhelming that would defeat the purpose of a natural eye look. Chloe Morello is also one of the best makeup artists on Instagram to follow!
Everyday Natural Eye Makeup Tutorial
Many of us don't like the feeling of false lashes on our eyes, especially when we're aiming for a really natural look. And among the greatest natural eye makeup tutorials to watch is by makeup artist Lilith Moon! She perfectly captures the best natural look without applying any falsies and it's just beautiful.
Lilith uses really soft, nude shades for her eye lids, even applying a slightly darker shade in her crease and outer lids for depth. However, she mainly focuses on the eyeliner and makes sure that the eyeliner opens up her eyes and gives off a refreshing look. Lilith also uses a white pencil eye liner for her waterline to make her eyes appear larger. Then, she finishes the look with simple mascara to enhance her lashes. You don't always have to put on false lashes to achieve the best natural eye look.

EASY Everyday Smokey Eye Makeup Tutorial
Even though this eye look is smoked out, it's no where near dramatic but natural! The stunning Denitslava Makeup mastered the style of a simple smokey eye and doesn't even apply on false lashes, either! Certainly more on the natural side, this tutorial is easily one of the best natural eye makeup tutorials on YouTube to watch.
You can definitely achieve the eye look by using Anastasia Beverly Hills' Eye Shadow Refills for light, smokey eye lids. Without using deep colored eyeshadows, this natural look is fitting for anyone! Plus, you can rock the eye look without using false lashes. Just apply some of your favorite mascara and you're good to go.
Bright Eyes Makeup Tutorial
For us busy people, we do tend to lack sleep which can take a toll on our appearance. Totally normal, but sleep is important too! In order to look wide awake throughout the days at work or in class, this pretty eye look tutorial by Teni Panosian basically cheated her way into looking like she gains a solid eight hours of sleep everyday! And you too can achieve this look by watching one of the best natural eye makeup tutorials ever.
For her eye look, Teni uses the theBalm Nude'tude Eyeshadow Palette and focuses on the lightest shades in the palette. While using a lighter color on the center and blending it out with a light nude in the crease, she skips out on the falsies and sticks to just mascara. This look not only gives her the most natural appearance, but it's so simple to do for work or school.
Three Minute Natural Makeup for Hooded Eyes
I have hooded eye lids, and for us hooded eyes, it's a serious pain to do literally any eye makeup. No matter how much effort we put into blending the eyeshadow, once we look up, our art is hidden away behind our lids. This also goes for winging eye liners, once you look up, the winged eye liner that you worked so hard on completely vanishes behind your opened eyes. However, makeup genius Stephanie Lange found the best way to create a natural eye look for hooded eyes! 
While this is a three minute tutorial, she shows us how to use just two eyeshadow shades in one look. She covers her eyelids with a very soft brown from the Kat Von D Shade + Light Eye Contour Palette and highlighting her inner corners with the whitest shade in the palette. Then, avoiding the hassle of putting on false lashes, Stephanie coats her lashes with mascara to create the best natural, hooded eye makeup look ever. 
EASY Everyday Eye Makeup Tutorial
Here's another beautiful tutorial by Angela Bright among the natural eye makeup tutorials to watch. This look takes a bit more effort to pull off, but in the end, the results are breathtaking. If you're looking to use colored eyeshadows, but nothing too overwhelming and dark to still achieve a simple look, Angela uses light tones of brown and even a bit of gold shimmer on the inner side of her lids. 
This is definitely still a natural look, because you're enhancing and brightening your eyes through neutral-colored shadows. Even though she applies false lashes in the tutorial, you can still just use mascara and it'll still look amazing. She uses eyeshadow shades from the Tarteist PRO Amazonian Clay Palette by Tarte Cosmetics.
Natural Gal/Gyaru Eye Makeup
This natural eye makeup look puts the focus on the eyeliners and less on the shadow. Even when makeup guru MarlinUp applies on the softest and lightest shades for her eye lids, she does a precise, simple eye liner that opens up her eyes. She also uses the trusty white eye liner for her waterline to give off a more refreshing appearance to her look. White eyeliner is also a must have makeup item for an everyday look!
Even though you can easily use these eyeshadow shades from so many palettes, she uses Urban Decay's iconic Naked Palette. With shades like Buck, Virgin, and Naked, it gave more depth to her eyes. Then, she applies on mascara before throwing on her daintiest false lashes. Natural, minimal, and a refreshing look, anyone can achieve this beautiful makeup look!

Five Step Everyday Eye Makeup
Many of us really want to test out a great natural eye makeup look with the least possible steps ever. Since it's natural, we should be using less products, right? Well, most of the time. But among the natural eye makeup tutorials to try out, TheMakeupChair's is bold, beautiful, and aims for longer looking lashes. 
With just five simple steps, you can achieve this natural eye look! You can use any light eyeshadow shades from your palette, or use Mac's single eye shadows, which is what she used. And her unique way of applying eyeliner is drawing a line on the eyelash curler than using it. Once you've curled your lashes, the eyeliner should be printed right above your lashes.

Beginner Eye Makeup Tips & Tricks
Finally, from the best natural eye makeup tutorials ever is another tutorial by the stunning TheMakeupChair! Her natural eye looks are so tempting to test out, because of how easy they are and the results are amazing. In this tutorial, she shows beginners how to nail a natural eye look. While using the lightest nude and brown shades on the outer corners of her eyes, she also applies a bit of highlight to the inner corner of her eyes.
You can actually use any eyeshadow singles or palette that features a light, warm-toned browns and nudes to achieve this look. Yet, she uses Anastasia Beverly Hill's Eye Shadow Singles, which are perfect makeup products for beginners. If you're a beginner and want the natural eye look, it's best to skip out on the false lashes and simply use mascara. Your eye look will still look bomb even with just mascara!