Blush is powered by Vocal creators. You support
Rachel Blanchard
by reading, sharing and tipping stories...
more
Blush is powered by Vocal.
Vocal is a platform that provides storytelling tools and engaged communities for writers, musicians, filmmakers, podcasters, and other creators to get discovered and fund their creativity.
How does Vocal work?
Creators share their stories on Vocal's communities. In return, creators earn money when they are tipped and when their stories are read.
How do I join Vocal?
Vocal welcomes creators of all shapes and sizes. Join for free and start creating.
To learn more about Vocal, visit our resources.
Show less
Amazing Cruelty-Free Beauty Products That Cost Less Than $10
Looking for great, cheap vegan beauty products to get your hands on? Take a look at these cruelty-free beauty products that are all under $10!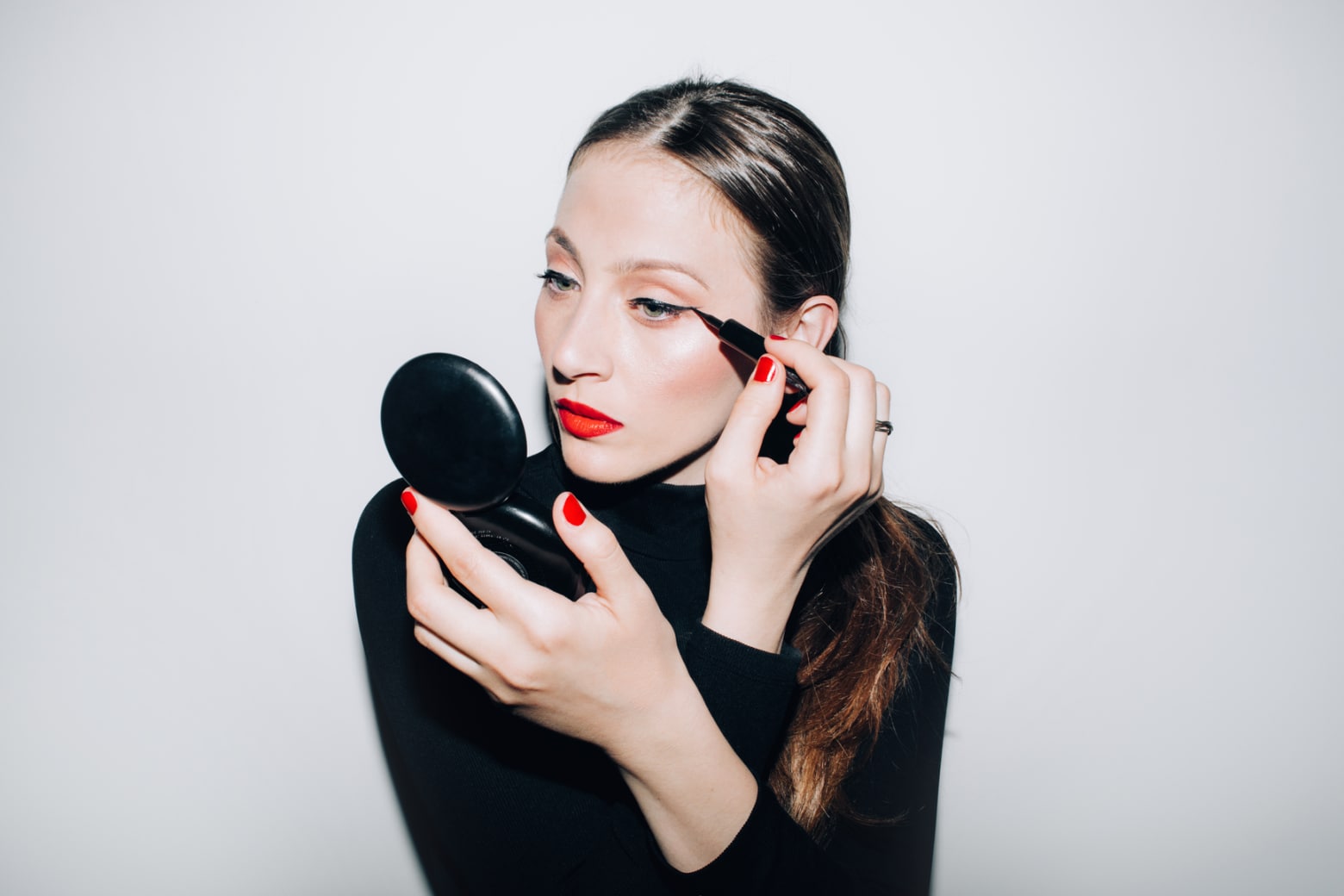 All of us should really start getting into cruelty-free beauty products. Not only are they great in quality, but animals aren't being harmed during the process. If we're using a beauty product that we know was tested on animals, we lose our attraction to the product. The fact that we know an animal was harmed in the making of that eyeliner or that eye cream, we don't want to use it. It basically makes us feel so guilty to use a product that placed the life of an animal at risk just to create it hard for us to enjoy — I'm not into that at all.
Instead, we should switch to cruelty-free products that aren't experimented on animals. And since these products weren't tested on animals, they're all organically made, meaning they're healthier for us with loads of all-natural ingredients and nourishments. And there are many cruelty-free products to care for your skin. Many people think just because a product is vegan and only made with natural and organic ingredients means that it's expensive. Actually, the majority of vegan beauty products are way less pricy than you think. I have a list of great cruelty-free beauty products right here to prove to you that organic doesn't always mean expensive — they're all under $10! These makeup and skincare products won't break the bank. Aside from that, these products are hands down amazing in quality. You'll never go back to regular beauty products ever again after trying out any of these cruelty-free ones.
Megalast Liquid Catsuit Lipstick by Wet n Wild
Wet n Wild's beauty products are both inexpensive and high in quality. I mean using any of their makeup products feels like you're using a high-end product. Despite the price, the quality and pigmentation to Wet n Wild's Megalast Liquid Catsuit is certainly luxurious.
While it's 100 percent vegan, this lipstick is formulated with the best, all-natural ingredients to offer intense lip color without drying out your lips. Apply the lipstick on glossy and after a minute or two, the lipstick dries matte. It's very comfortable and lightweight, so it feels as though you're not wearing any lipstick to begin with.
Bella Eyes Gel Powder Eyeshadow by Milani
Milani is another drugstore brand that creates stunning makeup and is very cheap. Buying a couple of their products would barely budge your wallet. And as a plus, they only produce cruelty-free beauty products — like their Bella Eyes Gel Powder.
To start off, this specific pressed eyeshadow features a gel formula. So, you apply the eyeshadow in gel form… but it transforms into powder! You don't see that in makeup everyday. And this process doesn't ruin the color pigmentation, at all. Instead, these eyeshadows are rich and vibrant in color. You can even wet your brush with a setting spray for more intense color.
Flawless Finish Foundation by e.l.f.
Many makeup artists out there love using e.l.f. products because of how amazing they are. From the brand's brushes to their concealer, e.l.f. shouldn't even be considered a drugstore brand. And their cheap prices are what lures the majority of makeup lovers. But did you know the brand is 100 percent vegan?
You can achieve a flawless complexion every time with e.l.f.'s foundation. The formula is silky smooth and glides onto the skin and blends precisely to your liking. It can cover up your most stubborn imperfections and conceal redness while finishing off with a semi-matte texture. It's long lasting and gives you more radiant looking skin. You can never go wrong with e.l.f.'s products, and I highly recommend this one.

12 Pc Pro Vegan Mineral Brush Set by Shany
Searching for vegan makeup brushes is tough, because many of them use the hairs of animals or has something to do with animals being involved during the process. But, there are actually vegan brushes among cruelty-free beauty products. And this specific set is super adorable if you're really into the color pink.
This bright pink makeup brush set comes with all the necessities. From face to eyes and brows, you're getting the full package that will fulfill your brush needs. The bristles on these brushes are silky and soft and can pick up pigment and blend them into your skin with ease. In addition to all 12 brushes, you're getting the pink clutch, too. Which is ideal when traveling or simply storing your brushes.
Creme Gel Liner by ColourPop
Another great brand that creates cruelty-free beauty products is ColourPop! If you've never heard of this brand before, I highly advise you get into them ASAP. Not only are their makeup products seriously to die for, but the brand as a whole is vegan. Even though many of their products are amazing, their Creme Gel Liner is among the best to purchase.
ColourPop's gel liner makes blending liner a breeze, and it's formulated to last longer than normal gel liners. Since it's so creamy, it applies on smoothly and blends out to however you want. You can even wear the liner against your waterline without any eye irritation.

Shade Shifter Multichrome Nail Polish by KBShimmer
How many of you are on the hunt for vegan nail polish? I agree, it's a total struggle to search for cruelty-free nail polish that's great in quality, too. But look no further than KBShimmer's multi-chrome nail polish. 
This specific nail polish gives off the best chrome affect you've seen for a vegan brand. The color changes depending on the light and angle, this is a stunning nail polish to try out. For the full affect, do three coats or even do one coat over black nail polish. You'll have the coolest nails knowing no animal was involved in the making.

Conceal, Correct, Contour Palette in Medium by NYX Cosmetics
If you didn't know until now, NYX is very popular for their color correcting palettes. And I mean, they're super well-known for that. Among the best cruelty-free beauty products, NYX's color correcting palette is a product that's certainly worth buying, even though it's not expensive at all.
Color correct your skin, conceal imperfections, and contour with this handy palette. From the six shades it includes, you can choose any to fix and cover up any pimples, discolored marks, redness, dark circles like a pro. You also have the chance to combine and use two or more colors to fit your liking.

Perfect Finish HD Powder by e.l.f.
Here's another e.l.f. product that will make you fall in love, their HD powder finish. Instead of using loose powder that can end up all over your makeup table and floor, try out this pressed powder to mattify your face!
While it's completely cruelty-free, the HD powder set makeup reduces shine, and constantly keeps your face matte, never leaving behind a shiny surface. It can even fill in fine lines and reduce visibility of any imperfections.
Moisturizing Lotion by Nature's Gate
Nature's Gate is a great brand that produces amazing quality, cruelty-free beauty products for you to use and enjoy. Not every lotion can suit someone's liking, but I guarantee Nature's Gate can be your next favorite lotion to use on a daily basis.
Always keep your skin feeling soft and hydrated with this vegan lotion. If you're not the biggest fan on scented lotions, this specific one is fragrance-free! So, a strong scent won't linger around you after using the lotion. Apply this onto any dry patches and spots for ultra-hydration. The lotion is formulated with all-natural ingredients like cucumber, pansy, and myrrh to give you only best quality moisturizer.
Manuka Honey Peel Off Mask by 7th Heaven
There are tons of facial masks that are made with natural ingredients, but 7th Heaven's peel-off mask is certainly near the top of the list. It's one of the best cruelty-free beauty products to purchase, and your skin will love this mask.
The Manuka Honey Peel Off Mask is made with nectar from the Manuka bushes in New Zealand. It's meant to cleanse and nourish your skin as well as giving off the luscious scent of jasmine and aloe leaves. There are also ingredients like chestnut seeds, chamomile flowers, and even vanilla fruit extract to really leave your skin feeling hydrated, fresh, and completely cleansed.

Matte Contouring Blush & Bronzing Powder by e.l.f.
Last on this list of cruelty-free beauty products is e.l.f., and you know how great their products are because I've included the brand three times! Perhaps this is a way to persuade you into e.l.f. products? Anyways, their makeup is truly game changing in the world of beauty. Not only are they vegan, but they're top in quality.
This product is probably one of my favorites from the brand — it's a blush and bronzer in one! Use this blush to add a rosy color to your cheeks for a more flushed look. Contour your cheekbones and jawline with the additional bronzer to achieve sculpted facial features, e.l.f. will never disappoint you.