Blush is powered by Vocal creators. You support
Kelsey Lange
by reading, sharing and tipping stories...
more
Blush is powered by Vocal.
Vocal is a platform that provides storytelling tools and engaged communities for writers, musicians, filmmakers, podcasters, and other creators to get discovered and fund their creativity.
How does Vocal work?
Creators share their stories on Vocal's communities. In return, creators earn money when they are tipped and when their stories are read.
How do I join Vocal?
Vocal welcomes creators of all shapes and sizes. Join for free and start creating.
To learn more about Vocal, visit our resources.
Show less
Best Brushes for Damaged Hair Every Blonde Needs
These brushes for damaged hair will detangle, smooth, and soften even the most troubled hair.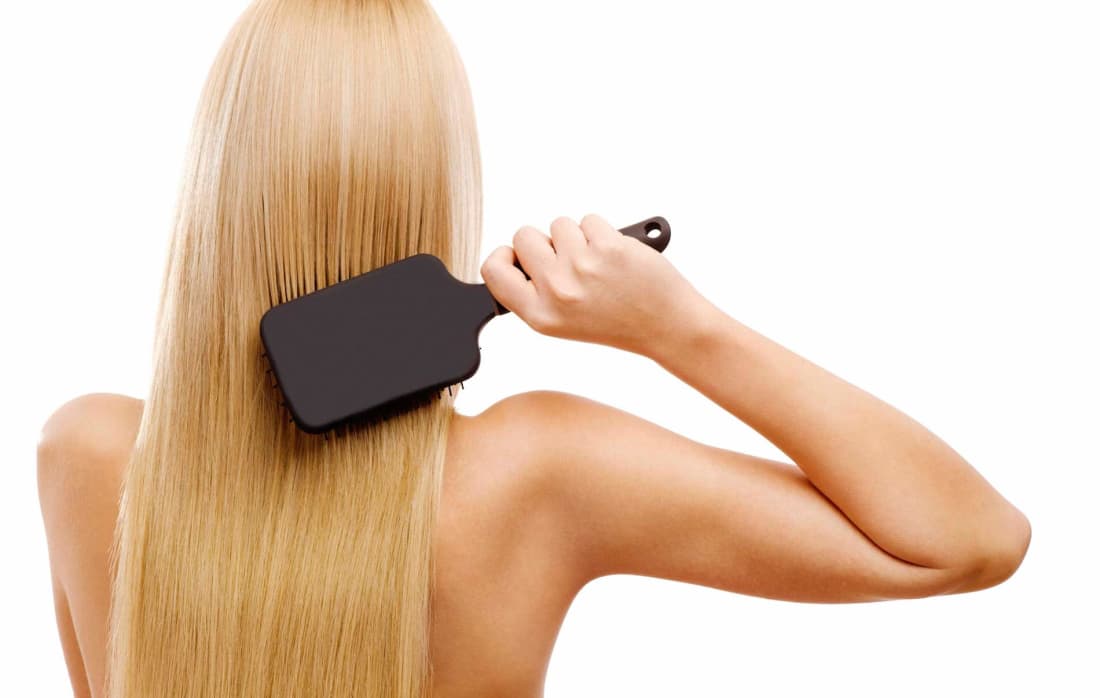 Blondes, especially blondes who have recently obtained their color, know that their light hair is hard to manage. Because bleach is often used on blonde hair, it can often become damaged. That's why we have come up with a list of the top brushes for damaged hair that will help turn even the most damaged hair into smooth, silky, and easy to manage locks. 

With all different styles, shapes, and creativity, these brushes are all unique. It's up to you to find the best option for you and your hair. Start with our list below.
Original Wet Brush by Wet Brush
The Wet Brush is one of the most raved about products in the hair care world. Made specifically with wet hair in mind, this is one of the best brushes for damaged hair because it will not break or tug at hair that is most vulnerable while damp.

Because of its thin yet strong bristles, the brush is flexible enough to comb through any tangles with ease. Plus, the SofTips are protective barriers to any breakage and will massage the scalp! With a simple tool like this, you will be on your path toward long, healthy hair. 
The Original Detangling Hair Brush by Tangle Teezer
As one of the top brushes for damaged hair on the market, the Tangle Teezer is extremely popular in the beauty and hair care world. Users have raved about this brush being the savior to their broken hair. 
With its unique shape and style, the brush will not catch any tangles and will smooth and style even the messiest hair. With zero cuticle damage and easy brushing, you won't regret adding this to your hair tools. Plus, the Tangle Teezer has won over 25 awards!
Super Lemon Drop Daily Detangler by Drybar
With flexible bristles and an easy-to-use structure, this brush by Drybar is very similar to the Wet Brush in appearance. Its best performance ability is brushing tangles, the tool is perfect for wet or dry hair with tangles or just a few flyaways. 
Plus, DryBar is a brand that you can trust will produce the most top quality products for hair care. 
Velvet Touch Paddle Hair Brush by Conair
Even drugstore brands can have one of the best brushes for damaged hair on the market. Conair has always been a trustworthy brand when it comes to hair tools, and this paddle brush is no exception. 
With its velvety handle and flexible cushion base, the brush is designed for comfort and easy combing. Plus, each bristle is tipped with a ball to prevent pulling. 

EPIC Professional Quick Dry by Wet Brush
Another great product by Wet Brush, this EPIC Professional Quick Dry brush will dry your hair faster! With its heat-resistant IntelliFlex bristles, the design of the brush is vented, which ensures a drying ability, as well as detangling. 
Great for both damage control and a quick morning routine, this brush does it all. Also included is a comfortable grip and easy styling ability. 
Detangler Hair Brush by Mason Pearson
Made for all hair types, this detangler brush by Mason Pearson is one of the top brushes for damaged hair. Created with pure nylon bristles, the brush style was patented over 100 years ago. 
As a classic take on a classic hair tool, you can't go wrong with something that has lasted this amount of time. Great for wet or dry hair, the brush is developed to contour the scalp and allow for easy styling and brushing. Keep your hair looking healthy and silky.  

Natural Wooden Massage Paddle Hair Brush by Dianyi
Everyone needs to try out a metal bristle brush once in their life. Not every hair type will be compatible with such an intense brush, but if you have a hair texture that reacts well, it will be a match made in heaven. 
Created to restore shine, this brush by Dianyi is anti-bacterial, anti-static, and has ergonomic handles. Plus, the metal bristles are stainless steel, which means they will last a lifetime. 
FingerBrush Vented Hair Brush by Olivia Garden
Now, before you get scared off by the shape of this hair tool, it is considered to be one of the best brushes for damaged hair for a reason. Let's get into why. 
Because of the FingerBrush's uniquely curved style and vented design, the brush attacks each tangle or snarl with its ionic bristles and gentle ballpoint tips. For anti-static and smooth styling, you won't even think about going back to your normal-looking brushes.

Divine Care and Style by Olivia Garden
Another great tool by Olivia Design that might not be as intimidating to look at is the Divine Care and Style brush. With its ergonomic design, the brush has 100 percent natural boar bristles for smooth styling. 
Plus, the handle is designed to eliminate stress on the wrist. The boar bristles are used to distribute oils throughout the hair, which will result in healthy, shiny hair that is soft and easy to manage. 
Ultra Smooth Detangling Brush by Cricket
Last on our list of the best brushes for damaged hair is this Ultra Smooth Detangling Brush by Cricket, which I believe needs more praise. The brush is infused with Argon and Olive oils with Keratin protein to ensure each stroke of the brush will result in smooth and luxurious looking hair. 
Plus, it works great with both wet or dry hair, and is suggested to be used in the shower to massage the scalp and run conditioner through your strands.