Blush is powered by Vocal creators. You support
Olivia Amber
by reading, sharing and tipping stories...
more
Blush is powered by Vocal.
Vocal is a platform that provides storytelling tools and engaged communities for writers, musicians, filmmakers, podcasters, and other creators to get discovered and fund their creativity.
How does Vocal work?
Creators share their stories on Vocal's communities. In return, creators earn money when they are tipped and when their stories are read.
How do I join Vocal?
Vocal welcomes creators of all shapes and sizes. Join for free and start creating.
To learn more about Vocal, visit our resources.
Show less
Best Contour Makeup Brush Sets You Can Get Right Now
The best contour makeup brush sets sculpt your face like a pro.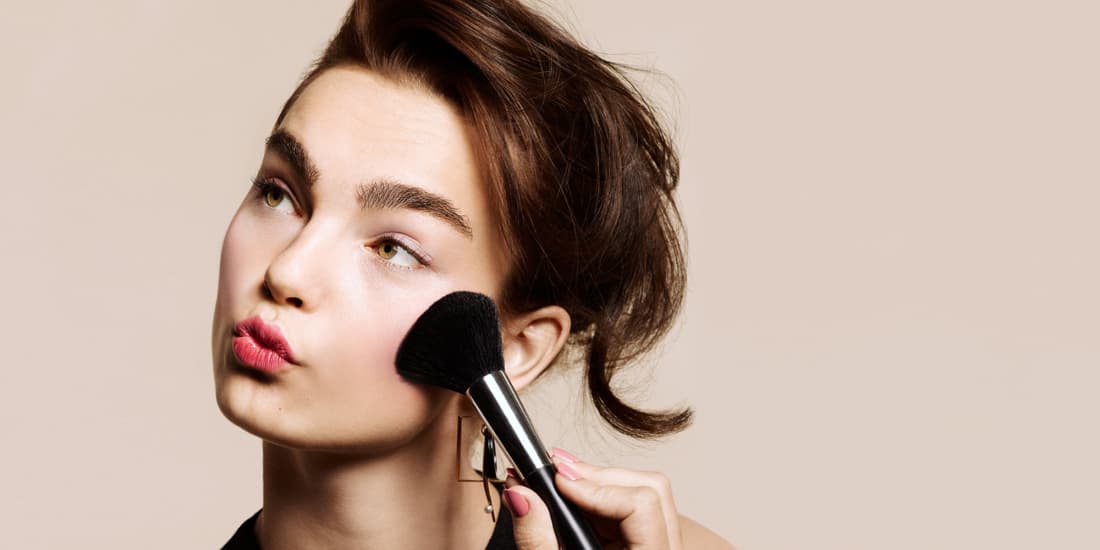 Contouring has been one of the most popular crazes in the beauty community within recent years. Though the craze has died down some, it is still a relevant trend within any beauty routine. To achieve a beautifully sculpted face, contour is your best friend. 
However, being in the market for the best contour makeup brush sets can be difficult, because of the variety of options, brands, and prices. We're here to break down what the best option for your beauty routine is. 
Mini Face Contour Brush Set by Tweezerman
Tweezerman is an underrated brand in the beauty industry. As a brand that supports all the best trends, contouring was not left out. As one of the best contour makeup brush sets, this three-piece kit comes with not only two brushes, but their own beauty sponge. 
The two foundation brushes are made with DuPont Natrafill filaments, which are softer and more precise than natural hair fibers. The contour foundation brush is the larger of the two, and is shaped to fit in the hollows of your cheeks, as well as around your forehead and jawline. 
The pointed foundation brush is perfect for getting the last details of your face base, and will work great with the sponge, as it can clean up any powder, sharped any fine lines, and buff out any browser or contour products. 
Your Contour Must-Haves Brush Set by It Cosmetics
It Cosmetics will forever be a powerhouse in the beauty community. As the owner of one of the best contour makeup brush sets, this brush set has all of your contour must-haves, as told by the title of the kit. 

Coming with both a contour and definer brush, the two products are perfect for completing a full, sculpted base. Described as leaving an airbrushed finish, the thin brush is double-sided, making it possible to use for bronzer, blush, and highlight. The larger brush is perfect for buffing in foundation and contour. 
What more could you need from two brushes? Plus, the set has a $74 value and is being sold for only $39 on Ulta. 
Sculpting Set by Real Techniques
Real Techniques is an amazing brand for quality and affordability. Known most for its affordable beauty blender dupe, Real Techniques is praised for their makeup tools. This particular set is geared toward sculpting, and comes with three different brushes. 
The sculpting brush is the one with the angled head, which is perfect for defining your contour with either cream or liquid products. The fan brush can be used for either bronzer or dusting away powder (or adding some highlights at the end of your base process) and the setting brush is for exactly what it sounds like. 
Only Sculpt & Shine 3 Piece Brush Set by E.l.f.
Another extremely affordable option is E.l.f.'s Sculpt and Shine Brush Set. This comes with three simple brushes that are perfect for completing an airbrushed finish. 
As one of the best contour makeup brush sets, this kit comes with two contouring brushes, one for sculpting, and another for blending. The last brush is made for highlighting all of the high points on your face, for that extra glow, and to even out your contour. 

Holiday Snow Ball 6-Pc. Basic Brush Kit by MAC
Maybe not the most affordable of the bunch, but definitely a well-respected brand for their makeup tools, MAC Cosmetics has recently released this simple brush kit for the basics. Coming in a beautiful brush bag perfect for travel, the set includes five essential brushes. 
Though it might not be geared specifically toward contouring, the face brushes alone are worth the price. Coming with a 420SE Powder Brush, 490SE Pointed Foundation Brush, 530SE All-Over Shadow Brush, 515SE Smudging Liner Brush, and 505SE Brow Groomer Brush, the set is perfect for achieving an airbrushed, sculpted contour. Plus, they're beautiful and awfully soft. 
Sculpt and Blend 10 pc Makeup Brush Set by BH Cosmetics
Another set that isn't specifically geared toward contouring, but is well worth purchasing a few extra brushes, the BH Cosmetics Sculpt and Blend Set is one of the best contour makeup brush sets. 
For less than $20, the set comes with 10 brushes! So who minds the extra eyeshadow brushes? You can always use a few extra blending options. Perfect for smooth application and a flawless finish, you can contour with liquid, cream, and powder products with ease. Plus, these brushes are easy to clean. 
6-Pc. Treasured Tools Brush Set by Tarte
How adorable is this brush set? Geared toward creating smooth and effortless looking skin, this brush set by Tarte has all of the essentials. 
Coming with a face highlighter brush, powder face brush, blush brush, eyeshadow brush, and foundation brush, each of these brushes can be used for multiple steps in your beauty routine. Perfect for sculpting your cheekbones and completing a full face, this set is soft and top quality. 
Contour Expert Brush Set by Sigma Beauty
Sigma Beauty will forever be recognized for their mark on makeup tools. As one of the best brands for brushes, their Contour Expert Brush Set is perfect for professional makeup artists, and easy enough to use for beginners. As one of the best contour makeup brush sets, this set comes with three essentials for crafting an effortless sculpt. 
With an F04 Extreme Structure Contour, F23 Soft Angled Contour, and F77 Chisel and Trim Contour brush, each item is geared toward a specific process. The first being for the hollows of the cheeks as well as the jawline, the second being an everyday counter with products that are powder, and the final being a smaller brush for cheekbones, jawline, and nose contour. 
Must Have It All Brush Collection by Marc Jacobs
Off the bat, we want to acknowledge that this brush set is very pricey. However, when it comes to the best contour makeup brush sets, Marc Jacobs stands out. As a top brand for many exceptional brushes, this set is no exception. 
With four face brushes and three eyeshadow brushes, the star brushes are the four base tools. The larger brush is perfect for bronzing while the more precise brushes are made for a sleek contour and smudge-less finish. Don't forget to set all of your hard work with the extremely soft powder brush.  
Fluenta 5 Brush Set by Artis
What might seem a bit intimidating due to the abnormal structure, Artis brushes have been a hit among the beauty community. It does take a certain preference and some time getting adjusted to the shape, but they work beautifully on the skin. 
To complete our list of the best contour makeup brush sets, this Fluenta five-brush set is perfect for contouring your face to perfection.
Due to the unique design, each brush can be used for a multitude of steps. Just them a try for yourself, and you won't want to contour any other way, especially nose contouring.