Blush is powered by Vocal creators. You support
Jacqueline Hanikeh
by reading, sharing and tipping stories...
more
Blush is powered by Vocal.
Vocal is a platform that provides storytelling tools and engaged communities for writers, musicians, filmmakers, podcasters, and other creators to get discovered and fund their creativity.
How does Vocal work?
Creators share their stories on Vocal's communities. In return, creators earn money when they are tipped and when their stories are read.
How do I join Vocal?
Vocal welcomes creators of all shapes and sizes. Join for free and start creating.
To learn more about Vocal, visit our resources.
Show less
Best Lipsticks Under $10 That People Actually Swear By
Looking to get your hands on lipsticks that are super affordable and pigmented? Save money on these amazing lipsticks under $10.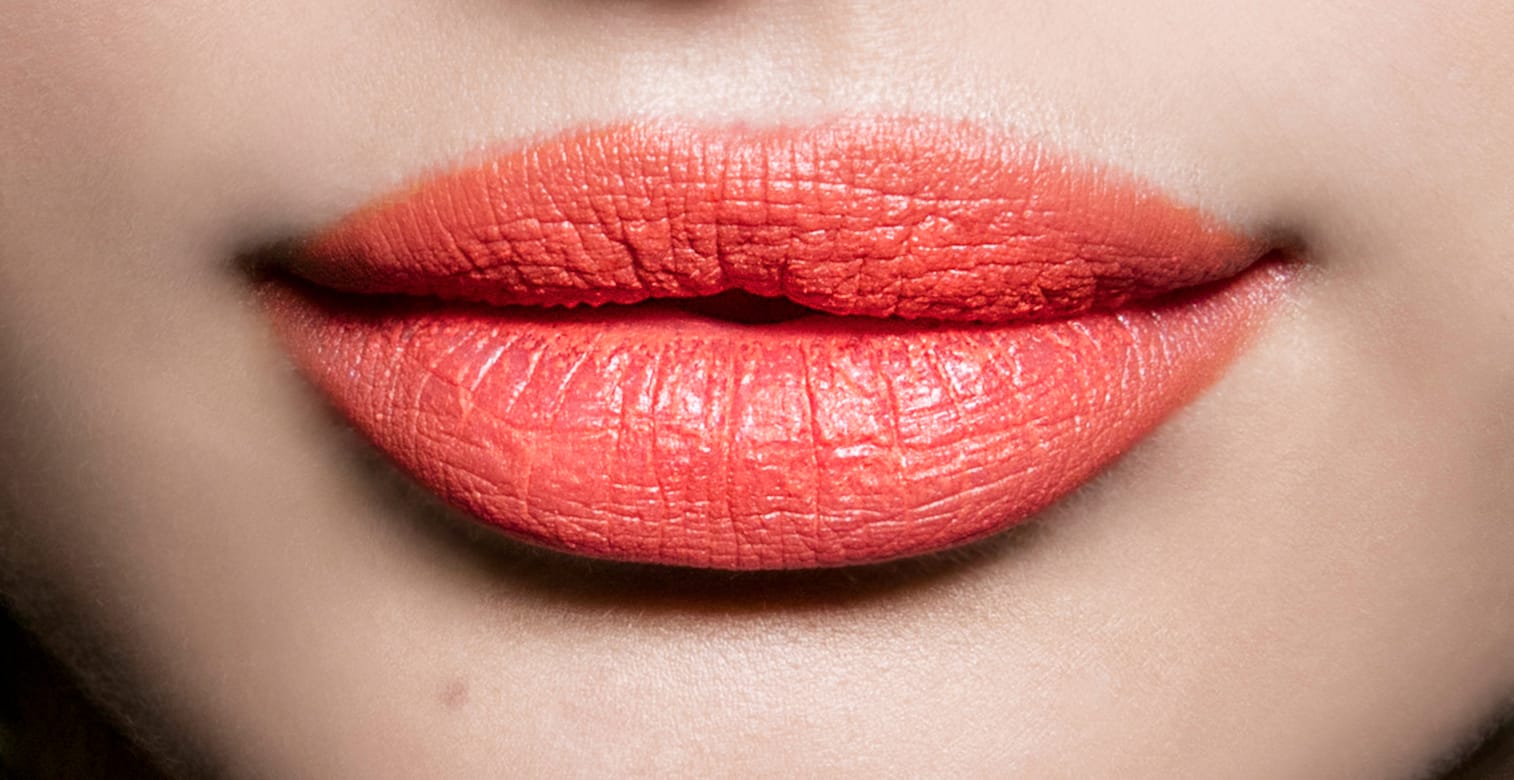 Many people don't know this but makeup is actually pretty pricy, especially if you want good quality. There are products out there with outrageous costs that sometimes aren't even close to what we expected. And, of course, we want to spend money on things that are top quality — especially if we're dropping $30 to even $60 on a makeup product. But, you don't have to waste so much money on makeup. Believe it or not, there are makeup products out there that are really cheap and still give amazing results.
Many of us are aware that certain brands price their lipsticks at shocking prices. I've actually seen a single lipstick that went for $50. Imagine spending $50 on a single lipstick? Despite the pigment, spending $50 on makeup can get you about five to six lipsticks. There are lipsticks out there that won't even put a dent in your wallet. So, instead of wasting so much money on one lipstick, consider getting your hands on any of these great quality lipsticks under $10. Trust me, they're even better than the majority of high-end lipsticks.
Matte Lip Crayons in Sedona Sands by Burt's Bees
Burt's Bees is popular for their lip moisturizers. So, it's no surprise to find the brand's Matte Lip Crayon among the best lipsticks under $10. And don't underestimate Burt's Bees, this lipstick is actually very pigmented in the stunning color of Sedona Sand.
The lipstick comes off as a soft pink that dries on matte. It's very lightweight, pigmented, and as a plus, it moisturizes your lips. Yes, it's a matte lipstick, but it won't completely dry out your lips. So, if you love the way matte lipsticks look, but hate how much they dry out your lips, I recommend Burt's Bees Matte Lip Crayon — it's a simple lipstick to embrace natural beauty! 

Matte Balm in Sultry by Revlon
Revlon's lipsticks can sometimes be mistaken for high-end lipsticks — that's how great quality they are. But their Matte Balms are actually to die for, since they are among the top lipsticks under $10. Not to mention this specific color — Sultry.
Revlon's Matte Balm in Sultry comes off on your lips as a deep red-purple that's perfect to wear any season of the year. The lipstick applies on very smoothly and the texture is creamy while moisturizing your lips, too. Similar to the previous lipstick, this matte lipstick won't dry out your lips, and constantly keeps them hydrated and luscious.
Outlast All-Day Lip Color in Radiant Red by CoverGirl
CoverGirl's Outlast All-Day Lip Color is a great buy if you want a cheap, but great quality lipstick. Rather than a stick lipstick, their liquid lipstick transfers color smoothly, evenly, and gets color onto the lips more than a regular stick lipstick. CoverGirl's Radiant Red really brings a pop of red onto your lips.
The lipstick is known to last for up to 24 hours. With a shiny finish, the lipstick is rich in color and moisturizing. So, you can be glamorous all the while hydrating your lips. In addition, the lipstick comes with a top coat if you want an extra shine to your lips. Simply apply the top coat over the lipstick and your lips will be glistening!

MegaLast Lip Color in Cherry Bomb by Wet n Wild
Wet n Wild's four hour lasting lipstick won't disappoint you and will be almost everything you want in a lipstick. If you're not a fan of the fully matte or fully creme lipsticks, this lipstick is a great mix of both finishes. Meaning it's semi-matte, but still creamy on the lips. And you'll get full coverage with just one stroke.
The lipstick glides onto the lips smoothly and gives off a rich purple plum color. The formula is super velvety and lightweight. Also, it doesn't feel caky on your lips; it doesn't feather or bleed after wearing it for a certain amount of time, either; making this a great choice for lipsticks under $10.
Color Statement Lipstick in Matte Naked by Milani
Lipsticks by Milani not only look luxurious but feel high-end, too. The packaging itself can be mistaken for an expensive lipstick, just look at that shiny gold casing! But most importantly, the color of this lipstick is gorgeous — the perfect shade of nude that can be worn by almost anyone.
Milani's Color Statement Lipstick in Matte Naked is precise in texture and finish, and won't let you down in pigmentation. This nude lipstick is very creamy and lightweight, and applying this will feel as thought you're not wearing lipstick to begin with. And don't worry about the lipstick drying out your lips in any way, it's actually very hydrating and will always nourish your lips with every use.

Lasting Finish in 1 by Rimmel London & Kate Moss
Rimmel London's lipstick collection with Kate Moss will seriously change your lipstick game... forever. Not only did they create beautiful colors in their collaboration, but the formula to these lipsticks are amazing. Easily among the best lipsticks under $10, Rimmel London's Lasting Finish in 1 can be your newest favorite red lipstick.
This lipstick promises a full eight hour wear and will always give off high intensity color. And this shade of red will certainly have heads turning to admire your bold, red lips. The formula includes a black diamond pigment complex that reflect light off of the color like no other. In daytime or nighttime, your lips will always have a tint of shine to them whenever wearing this lipstick.
Amore Matte Lip Creme in Adorable by Milani
Milani's lipsticks are no joke when it comes to searching for lipsticks under $10. I've included the brand twice, that's how amazing they are. However, their liquid lipsticks are just as great as their stick lipsticks, perhaps even a bit more. And this liquid lipstick color in Adorable is actually pretty adorable.
Milani's Amore Matte Lip Creme is super long lasting, promising up to 16 hours of full wear. The lipstick applies on smoothly and velvety while giving a matte finish that won't completely dry out your lips. It's non-sticky, so strands of hair won't get caught on your lips — which can be really annoying. 

Liquid Suede Cream Lipstick in Sandstorm by NYX Professional Makeup
Among drugstore makeup brands, NYX is definitely up there in quality and price. The majority of their lipsticks are very cheap, but pigmentation isn't cheap at all. And when you get your hands on any lipstick by NYX, expect nothing but the best. 
If you're on the hunt for a good brown lipstick, look no further than NYX's Liquid Suede in Sandstorm. It's tough to find the ideal brown lipstick, I've been on the search for months until I came across this. What's great is that NYX's lipstick is waterproof with intense pigmentation that dries on matte. The formula includes avocado oil and vitamin E, so your lips won't feel like a desert while wearing it. Eating and drinking won't even affect the color on your lips, either. So, don't worry about reapplying after eating a meal or enjoying low calorie cocktails at the bar with friends.
Moisturizing Lipstick in Black Berry by e.l.f Cosmetics
Many people in the makeup world have a special place in their hearts for e.l.f.'s products, because of how cheap and amazing they are. Makeup artists love using e.l.f.'s makeup because they work just as well as average and high-end makeup. But if you've never tested out their lipstick, what are you waiting for? They're one of the greatest lipsticks under $10 to buy.
Aside from the stunning, deep rich purple color, the lipstick is formulated with shea and vitamins A, C, and E that nourishes and constantly keeps your lips hydrated. If you're not a fan of either matte or liquid lipsticks, I suggest you consider buying e.l.f.'s Moisturizing Lipsticks, from the looks of how beneficial they are for your lips.
Infallible Pro Matte Gloss in Blushing Ambition by L'Oréal Paris
Last on this list of awesome lipsticks under $10, L'Oréal Paris' lipstick game is undefeated, especially their Infallible Pro Matte Gloss collection. Through stunning shades, the color that caught our hearts was Blushing Ambition. It's the perfect shade of nude-pink that will look great on nearly anyone!

The lipstick has a high intensity of color with a semi-matte finish. This way, it won't dry out your lips, but hydrate them throughout the use. It applies on velvety smooth and dries without leaving behind a tacky feeling. Wearing L'Oréal's Infallible lipstick can be one of your most comfortable lipsticks, and you won't want to go a day without it.