Blush is powered by Vocal creators. You support
Lilliana Backman
by reading, sharing and tipping stories...
more
Blush is powered by Vocal.
Vocal is a platform that provides storytelling tools and engaged communities for writers, musicians, filmmakers, podcasters, and other creators to get discovered and fund their creativity.
How does Vocal work?
Creators share their stories on Vocal's communities. In return, creators earn money when they are tipped and when their stories are read.
How do I join Vocal?
Vocal welcomes creators of all shapes and sizes. Join for free and start creating.
To learn more about Vocal, visit our resources.
Show less
Best Natural Makeup Tutorials
Looking to achieve the most natural makeup look for everyday? Check out these stunning natural makeup tutorials for tips and tricks!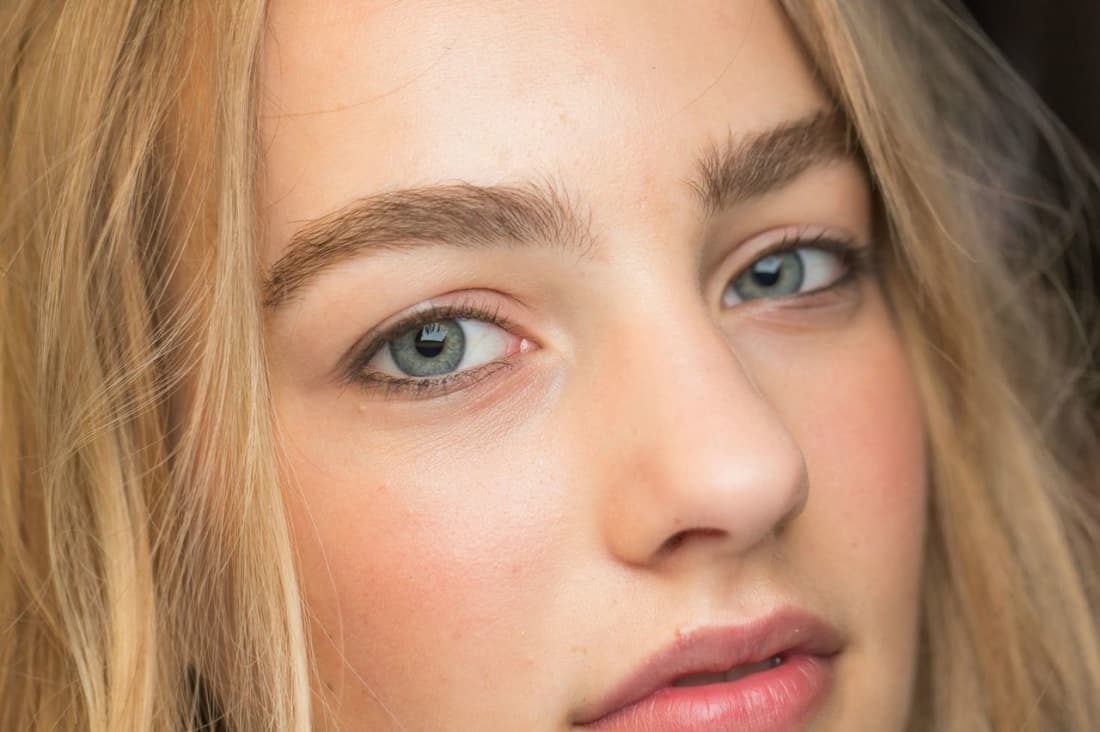 Whether you're heading to work, class, or simply going out, you can never go wrong with natural makeup. Not only are you still wearing makeup, but you're just enhancing your features and true beauty. The majority of people love to wear natural makeup for that sole purpose, and it doesn't look like you've caked on makeup at all. And we all know natural beats fake. I personally go with the more natural look, because it saves time in the morning without having to blend out five different eyeshadows and bronzer. Plus, we all need days where we look like we're barely wearing any makeup.
Even though the natural makeup look mainly consists of putting on foundation and mascara, you can definitely cheat your way around by adding a bit more products and still look like you're just wearing your natural beauty! I'm talking about a bit of highlight, very light lipstick, and also bolding your eyebrows. If you want to achieve the best natural makeup look, any of these natural makeup tutorials can give you some advice on how to! And remember to always love the skin you're in!
Fresh Face Natural Makeup Tutorial
Who said you can't do a full-face natural makeup look? Christen Dominique nailed the look for someone who's heading out for the night or has some extra time on their hands in the morning. Her tutorial is perfect if you want to do a full-face look, but avoid looking caked up.
While she double layered her foundation, and concealed her under eyes, her skin looks flawless even without the heavy contouring. For her eyes, she added depth by using nude and neutral colors. However, she didn't pile on eyeshadow, but used a generous amount with Violet Voss x Nicol Concilio PRO Eyeshadow Palette. You can wear false lashes for this look, just as how Christen did, but it's optional depending on how natural you want to look! This is also among the best natural eye makeup tutorials to try out.
Natural Everyday Makeup Tutorial
Drugstore makeup is the best in all things natural and affordable! And the stunning Amy-Rose Walker managed to use just drugstore makeup to achieve her natural makeup look. Among the best natural makeup tutorials to watch, Amy-Rose shows that a little goes a long way. She shows ideally how to enhance your true beauty with the use of contouring and gently highlighting the high points of your face. 
But what really caught our attention was her lashes! She didn't even put false lashes on, but mascara to thicken her real lashes. What she used was L'Oreal's Telescopic Carbon Black Mascara. And L'Oreal's mascaras are to die for, because of how amazing it can be for your lashes. 
Everyday Natural Makeup Tutorial
The bolder the brows, the better, right? Natalie Barbu may think so in one of the best natural makeup tutorials. Eyebrows certainly define the face and even brings out your other features. That's why this natural makeup look is all about the brows! Natalie perfectly captured the look of bringing the attention to her bold, beautiful brows and filling them in generously. 
For her brows, Natalie chose one of the greatest products—Precisely, My Brow Pencil Ultra-Fine Shape & Define by Benefit Cosmetics. She shaped her natural brows out before filling them in "precisely." She also avoided going heavy on the brows, because they'll look stamped on rather than slightly filled in and still looking natural.
Natural and Glowing Everyday Makeup Tutorial
Some people prefer the natural, matte makeup look, but for us who are willing to drench ourselves in highlighter... this makeup look is for us. Among the natural makeup tutorials to achieve a glowy, dewy skin, you can effortlessly create your own look through Nakia Alexis' tips and advice! Not to mention her highlight is blinding us even through the screen.
While her makeup look is certainly natural all the way, we can't help but continue to admire her dewy-looking skin. She managed to make her skin look flawless and healthy-looking even after using face makeup! But for her highlight, she used Anastasia Beverly Hills' Glow Kit in Sun Dipped. Nakia highlighted the high points to her face, like her cheek bones, tip of her nose, and her cupid's bow. 
Natural Everyday Makeup
Although gorgeous model Jessica Clements possesses her true natural beauty without any makeup, she still gives us a few tips on how to achieve the natural glow without using too many products. Mainly putting the focus on her long lashes and bold brows, Jessica shows us that we can still capture the natural makeup look while avoiding too much makeup products—and a little goes a long way!
But how did Jessica make her skin look so flawless? Well, the two foundations that she used were Urban Decay's Naked Skin Weightless Ultra Definition Liquid Foundation and NARS' All Day Luminous Weightless Foundation. She basically mixed the two and the results are breathtaking! Maybe we should start mixing two foundations together...
The Natural Makeup Challenge
From the best natural makeup tutorials to try out, makeup guru Nikkie Tutorials' "The Natural Makeup Challenge" doesn't seem like a challenge at all! In fact, we can use her steps on ourselves to achieve the best natural makeup look for us. Did you see her lashes and lips? She easily captured the natural look without even trying!
Nude lips are ideal when it comes to creating the perfect natural makeup look. Nikkie Tutorials, in her video, actually uses three products for her lips. However, what grabs our attention is her glossy lips, in which she uses Fenty Beauty's Gloss Bomb Universal Lip Luminizer in Fenty Glow. This creates her lips to look more luscious and fuller without any obvious colors.
Natural Makeup Routine
The stunning okaysage gives us one of the best natural makeup tutorials ever. If you want to use little to barely any makeup, than she's someone you definitely want advice from. With minimal makeup to enhance her beautiful features, okaysage looks as though she isn't wearing any makeup at all. And her natural makeup look is super easy to do yourself, too, without having to have so much makeup products on you.
For someone with light features, okaysage enjoys giving her brows a much bolder look. While she uses Anastasia Beverly Hills' Brow Wiz, she goes light while still bringing out her brows. Since the eyebrows define the face, okaysage's natural makeup look certainly revolves around her dramatic brows.
Easy Natural Five Minute Makeup
Popular beauty YouTuber Laura Lee can accomplish any makeup look out there, including the natural look. In fact, her look is so easy that you can do it in just five minutes! From the best natural makeup tutorials out there, this five minute makeup tutorial can help give you tips on a full-face natural makeup look without consuming too much time and looking caked.
Her contouring is something that we should definitely consider trying out. Laura managed to chisel her facial features precisely while using the Original Contour Kit by Anastasia Beverly Hills. She defined her cheekbones, sharpened the tip of her nose, and overall giving herself a bronzy look without using too much contouring. 
'No Makeup' Makeup Tutorial.
First of all, MsAaliyahJay's skin is utterly flawless. For a natural look, she perfectly made her skin look smooth without a single imperfection. And when we want the natural look, we don't want to look as though we've caked on foundation and concealer in order to hide any marks and redness. 
In her video, MsAaliyahJay uses It Cosmetics' Bye Bye Pores Illumination to set her makeup. Instead of adding a pigmented powder over your foundation, this can cause caking around your nose and mouth. The best way for the most natural-looking makeup is setting your face with a translucent powder. This won't give off any color, but it will mattify your face and keep it matte for a longer period of time.

Easy Everyday Make Up Tutorial
Last but certainly not least among the all-time best natural makeup tutorials, is the beautiful The PatMac. In this tutorial, she keeps all of her facial features light without overdoing it. For a natural look, this is perfect, since you don't want to exaggerate the look. She also snuck in a winged eyeliner without making it obvious. 
If you're not into eyeshadows, then a small winged eyeliner can still help you achieve the natural look. The PatMac makes her eyes look wide awake while using a liner. Even though she uses a different eyeliner in the video, the Eye Studio Master Precise Liquid Eyeliner by Maybelline is a great alternative that can help you in creating the best natural winged eyeliners ever.