Blush is powered by Vocal creators. You support
Jessica Critch
by reading, sharing and tipping stories...
more
Blush is powered by Vocal.
Vocal is a platform that provides storytelling tools and engaged communities for writers, musicians, filmmakers, podcasters, and other creators to get discovered and fund their creativity.
How does Vocal work?
Creators share their stories on Vocal's communities. In return, creators earn money when they are tipped and when their stories are read.
How do I join Vocal?
Vocal welcomes creators of all shapes and sizes. Join for free and start creating.
To learn more about Vocal, visit our resources.
Show less
Must-Have Drugstore Beauty Products Under $20!
The Ultimate Drugstore Makeup Guide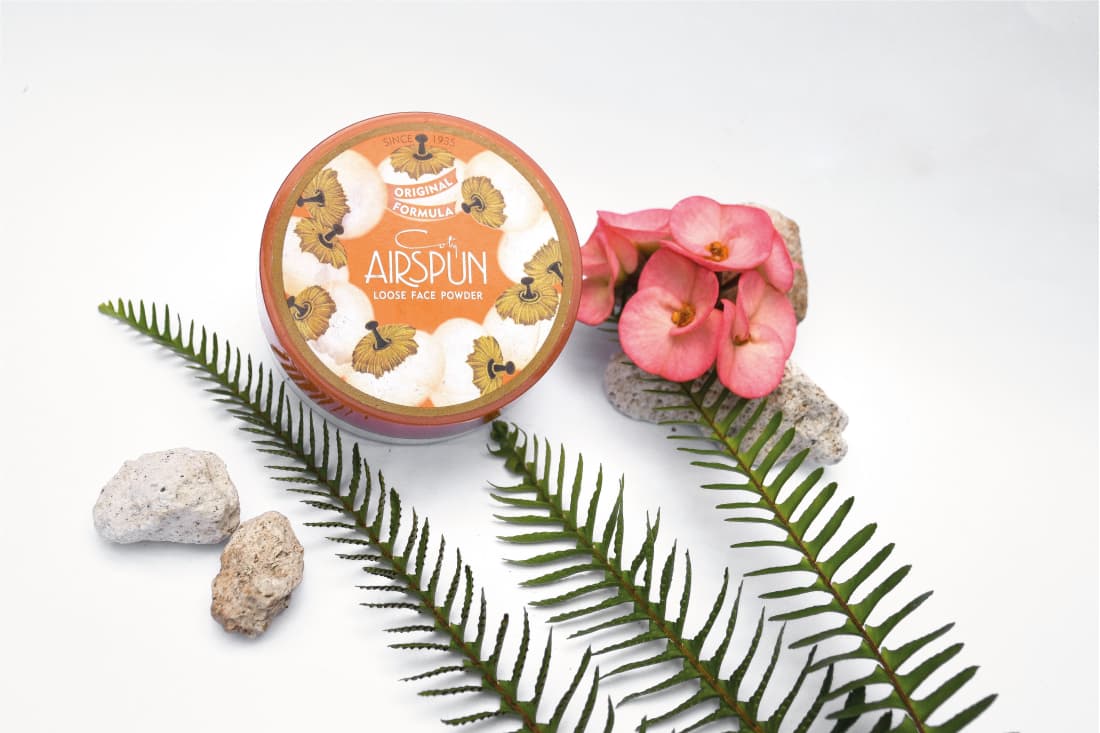 When you first enter the tremendous world of makeup, it can be quite overwhelming. What do you do first? What should you buy? Well, I'm here to help that process come a lot easier.
1. Face Primer/Moisturizer
Although I didn't start using primer or moisturizer until I advanced in my makeup journey, I do believe that it's an important step. You may skip it if you wish, but it will affect how your makeup appears on the skin. 
 Moisturizer comes before primer and I use Formula 10.0.6's Be Berry Juicy Daily Hydrating Moisturizer ($8.99 at Ulta Beauty). Its hydrating formula helps prepare my skin and provides me with an easy makeup application! 
If you have large pores (or if makeup applies with small holes)- you'll want a pore eraser primer. Benefit's POREfessional Primer is very popular, but also very expensive ($31 at Ulta Beauty)! To save money, I use the Maybelline Baby Skin Primer ($6.99) for a fraction of the cost! Why spend the extra with the same results?

If you just want long-lasting makeup or to provide an overall appearance for your face, here are a few drugstore products I've heard very good reviews for that happen to be under $20!   Maybelline's FaceStudio Master Prime Blur + Smooth Primer ($9.99 )                                                                                         Milani's Prime Shield Mattifying + Pore-Minimizing Face Primer ($9.99 )                                                                                                     Makeup Revolution's Blur Primer ($3.99 at Ulta Beauty)
2. Foundation/BB Cream
Now that we've handled the skin prepping, it's time to bring out the real makeup, starting off with the foundation! Personally, I find some foundation to be too heavy and full-coverage for me, so I use BB Cream. BB Cream is a Beauty Balm that is very light and doesn't have much coverage, but gives off a skin balance while also giving your skin some SPF! CC Creams are similar but provide color correcting. I don't have much knowledge about CC creams and recommendations, so I won't be showing those. Depending on what your skin needs, feel free to explore foundations, BB creams, or CC creams. 
Although I don't use foundation anymore, here are a few that I've heard amazing things about!                                                                            Wet n Wild's Photo Focus Foundation ($5.99)                Milani's Conceal + Perfect 2-in-1 Foundation + Concealer ($9.99)     Maybelline's Fit Me Matte + Poreless Liquid Foundation ($7.99)

My number one favorite BB cream has to be Garnier's SkinActive Miracle Skin Perfector BB Cream Oily/Combo Skin ($12.99 at Ulta Beauty)! I've been using this for a while and is so easy to use! I highly recommend it to anyone wanting a light skin balancing BB cream. They also have an anti-aging formula at the same cost!
3. Concealer
It's no secret that Tarte's Shape Tape Concealer ($27 at Ulta Beauty) is the holy grail concealer and I completely agree that it is unbeatable! I've hopped on the bandwagon and use it a lot. However, it is a bit pricey and people barely ever have coupons or sales for this product. In my opinion, it's worth the price but I understand that's out of the question for some. 
I used Maybelline's Instant Age Rewind Eraser Dark Circle Treatment Concealer ($9.99) every day before I switched to Shape Tape and loved it! It is full coverage conceals undereye dark circles for those sleepless nights. Although the applicator can be stubborn, the formula is well-made and does its job!

Makeup Revolution's Conceal & Define Full Coverage Conceal & Contour ($7 at Ulta Beauty) has incredible reviews and is claimed to be a Shape Tape dupe! I personally LOVE Makeup Revolution and trust it completely. This concealer has the same applicator and almost identical formula to Tarte's concealer! Be sure to keep in mind that at $7, you get 0.11 oz. of product compared to Tarte's concealer at $27 for 0.33 oz. of product. 3 of Makeup Revolution's concealer makes up Tarte's, but is it really worth the $6? That's for you to decide, but I recommend this either way!
4. Finishing Powder
I've used many setting powders in my life. I've thrown many in the trash and fell in love with others! I used pressed setting powder for many years before I recently upgraded to loose powders for a more natural finish. 
Rimmel's Stay Matte Powder ($3.99 at Target) holds a dear place in my heart and mattifies your face to stay the day! It does, however, make your face look "cakey" occasionally. But, I highly recommend it and it does what it claims.

 NYX's Pressed Finishing Powder ($9.99) does an excellent job at keeping makeup in place throughout the day! I've heard that it can cause flashback, but I never experienced that. I recommend it for undereye brightening!
My all-time favorite setting powder is Coty AirSpun's Loose Face Powder ($5.97 at Walmart). It gives me a natural look and works better than any other finishing powder! It's said to have a bad smell, but it smells like oranges to me and I love it. I highly recommend this to anyone!
5. Bronzer
I've had the same type of bronzer for about 2 years and I love it! You're more than welcomed to explore bronzers, but I have my heart set on Physicians Formula's Butter Bronzer ($14.99). Although mine has broken quite a lot and is now a mess in the container, I still continue to use it daily. It gives me a warm-toned bronze that I love! 
6. Blush
Being someone that used their Ulta brand blush for several years, I don't know much about blush. Within the past month, I've stepped it up and got a real blush! Wet n Wild's Coloricon Blush ($2.99) gives me a blendable pop of color without drowning out my face with pink. This product is excellent for its price and I'd recommend it! 
7. Highlighter
Highlighter is something that has become a trend within the past few years, but I adore it! Besides the highlighters I've gotten from my Ipsy bag subscription, my heart belongs to the Wet n Wild MegaGlo Highlighting Powder ($4.99). In my opinion, this is the best highlighter with a natural approach. I don't enjoy the strobing or blinding techniques, so this is perfect for me! I've gotten many compliments when using this product as it gives me an 'angelic glow'. Who else wouldn't want that?!
8. Eyebrow Products
Messing with my eyebrows is something I'm fairly new to, but I've realized is so incredibly important! The brows frame your face and can make or break a look. I enjoy using NYX's Eyebrow Powder Pencil ($6.50) because it is so easy to use and is hard to mess up! It gives a more natural appearance than the intense brows. This is magnificent for anyone wanting easy and calm brows. 
9. Mascara
Mascara is something makeup lovers have been using since they were preteens, if not earlier! Thus, I've tried many mascaras in my life and discovered that some absolutely suck while others are stunning. 
I used Rimmel's Scandaleyes Retro Glam Mascara ($5.49) for a while before I wanted a change. It was somewhat difficult to use, but gave a pretty good layer to the lashes and made them look good! I recommend this for beginners!

L'Oreal Paris's Voluminous Waterproof Mascara ($7.95) is also a great mascara for beginners! I used this after Rimmel's mascara and found it to be very easy to use compared to the other! This was perfect for the summer and those unexpected pool days since it's waterproof! I enjoyed this a lot!
10. Setting Spray
I struggled with my makeup disappearing throughout the day before I discovered the open door to setting sprays! I also learned the hard way that if a product refreshes, primes, and sets, it does not lock your makeup in place for the whole day! The only setting spray that fully set my makeup and made it last the day was Milani's Make it Last Setting Spray ($8.97) (No pun intended!) This truly lasted! Its only flaw is that if you use this on a daily basis, the bottle will not last you very long. I went through two full bottles of the product before I switched to a high end brand. I believe this is the best drugstore setting spray for its price! Thank you, Milani! 
Well, that's all the makeup knowledge I've accumulated within the past few years and my personal recommendations if you're balling on a budget! Have any recommendations for the great people of the internet on some makeup finds under $20? Feel free to let me know and I may add it to the list! Thanks for reading my first upload and have a blessed day!