Blush is powered by Vocal creators. You support
Nicole Allen
by reading, sharing and tipping stories...
more
Blush is powered by Vocal.
Vocal is a platform that provides storytelling tools and engaged communities for writers, musicians, filmmakers, podcasters, and other creators to get discovered and fund their creativity.
How does Vocal work?
Creators share their stories on Vocal's communities. In return, creators earn money when they are tipped and when their stories are read.
How do I join Vocal?
Vocal welcomes creators of all shapes and sizes. Join for free and start creating.
To learn more about Vocal, visit our resources.
Show less
Natural Beauty Hacks from a Certified Homeopathic Remedies Specialist
Some Great Tried-and-true Natural Ways to Keep your Body Healthy for the Aspiring Naturalist or Frugal Minimalist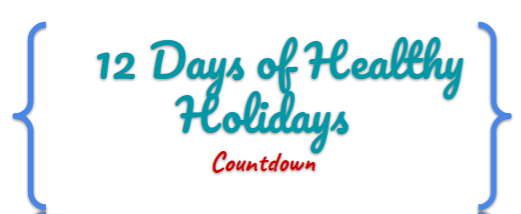 Finding all-natural ways to do anything in life just sounds better. There are more and more people waking up to the benefits of connecting with nature, especially when it comes to treating themselves or applying and ingesting things. Having a happier life starts with the inside out, but today, I want to really focus on the "out." I don't have perfect hair or skin, nor do I spend most of my time pining over perfect bodily attributes. Learning to love yourself as-is is key for a balanced center. But, man, does it feel good when you have clear, smooth skin and shiny, healthy hair. I've put together a list and some instructions for natural ways to treat yourself and look great because you want to look great.
1. Olive Oil and Honey Deep Condition
[Great for dry scalp, dull hair, kinky/tangled hair, and/or split ends]
In a bowl, mix two tablespoons of 100% olive oil and pure honey. Microwave for about 35 seconds, or heat over stove to make mixing easier. Add more tablespoons of each as needed for thicker hair. You'll want to part your hair into sections (do this in your shower or tub, because it can get messy) and focus on getting the mixture mainly on your scalp first. After your entire scalp has gotten the mixture on it, work any leftover mixture into the ends of your hair. Use your fingers to work the mixture on your scalp down through the rest of your hair. Once you feel your hair is properly coated, secure your hair into a bun for 15-20 minutes (a good time to wash and shave while the deep condition works). Rinse the mixture out thoroughly. It's totally up to you to use shampoo afterwards, but since this is an all-natural list, I'll leave that step out and stick to natural ingredients and water.
Your hair will be sleek, smooth, tangle-free, and SO shiny! There are tons of natural hair mixtures on the web and it can be hard to choose. This one is my go-to and my absolute favorite. It gives me all the benefits and looks I'm searching for when I need a deep condition. If you do it enough, you will notice your hair develop a super strength. If you also happen to experience hair fallout, after a few rounds of this technique, you can say goodbye to that issue!
2. Coconut Oil Toothpaste
[Teeth whitener, remineralizes/treats tooth decay, antibacterial, no poisonous chemicals]
In small bowl or container, mix two tablespoons melted, pure, unrefined coconut oil with one to two teaspoons of baking soda. You can also add your favorite essential oils like peppermint, lavender orange or vanilla for scent and taste. Mix well and dip the bristles of your toothbrush in. You will experience an extremely clean feeling when brushing with coconut oil. It would take ten articles to list the benefits of switching to this method, but it's relatively helpful if you're a coconut oil user who ran out of toothpaste. There also is no need for a poison control number due to the consumption of fluoride (commonly used in rat poison) because there are no dangerous chemicals used in this mixture... so, if you accidentally swallow some, no worries. More benefits? Not only does this mixture prevent cavities, but has been shown to remineralize teeth and treat cavities that might already be there. If you have a toothache, I challenge you to use coconut oil for two weeks daily (or twice a day if you're in the mood for speedy relief) and see if it subsides completely. I also notice an extreme whitening with this mixture, very similar to name brand whitening toothpastes without synthetic chemicals involved, so that's more than helpful.
Need more cleanliness or whitening? Swish about about a tablespoon of hydrogen peroxide two times a day. It's a natural substance and you will love the way it feels combined with your new coconut oil mixture.
3. Sea Salt Face Scrub
[Exfoliates, eases rosacea and psoriasis, clears some cases of acne and blackheads]
In bowl, mix 2 tablespoons sea salt with 2 teaspoons warm water and 1 teaspoon melted coconut oil. Add your favorite essential oils for scent, such as lemon, orange, or lavender. Scrub the mixture gently into your face and neck. Avoid getting the mixture into your eyes or mouth. For best results, you'll want to scrub for 2-3 minutes, and make sure you scrub your trouble spots a few extra times (my t-zone is blackhead central) rinse well with cold water. Dab your face and neck gently with a clean towel. It's best to moisturize directly after to lock in that smooth feel, moisture, and cleanliness.
You can also use 100% pure cane sugar or coconut sugar. If you suffer from dry skin issues, you can add epsom salts or a small bit of colloidal oatmeal to ease itchiness, pain, or redness. (Tested with my own eyes by both a dry skin sufferer as well as a psoriasis victim.)
These are three of my best tried and true all-natural beauty techniques. All three worked so well for me, and for my friends and family members whom I recommended the alternatives to. A big part of health and wellness is treating yourself, and tending to your temple. I feel so relaxed, balanced, and centered when I can focus on feeling great in all aspects. I hope you enjoy treating yourself naturally, like a human!