Blush is powered by Vocal creators. You support
Reese Alexander
by reading, sharing and tipping stories...
more
Blush is powered by Vocal.
Vocal is a platform that provides storytelling tools and engaged communities for writers, musicians, filmmakers, podcasters, and other creators to get discovered and fund their creativity.
How does Vocal work?
Creators share their stories on Vocal's communities. In return, creators earn money when they are tipped and when their stories are read.
How do I join Vocal?
Vocal welcomes creators of all shapes and sizes. Join for free and start creating.
To learn more about Vocal, visit our resources.
Show less
PHAMExpo LA 2018: Exciting Beauty Brands and a New Location
PHAMExpo LA brings together the most influential beauty brands, digital influencers and new product launches.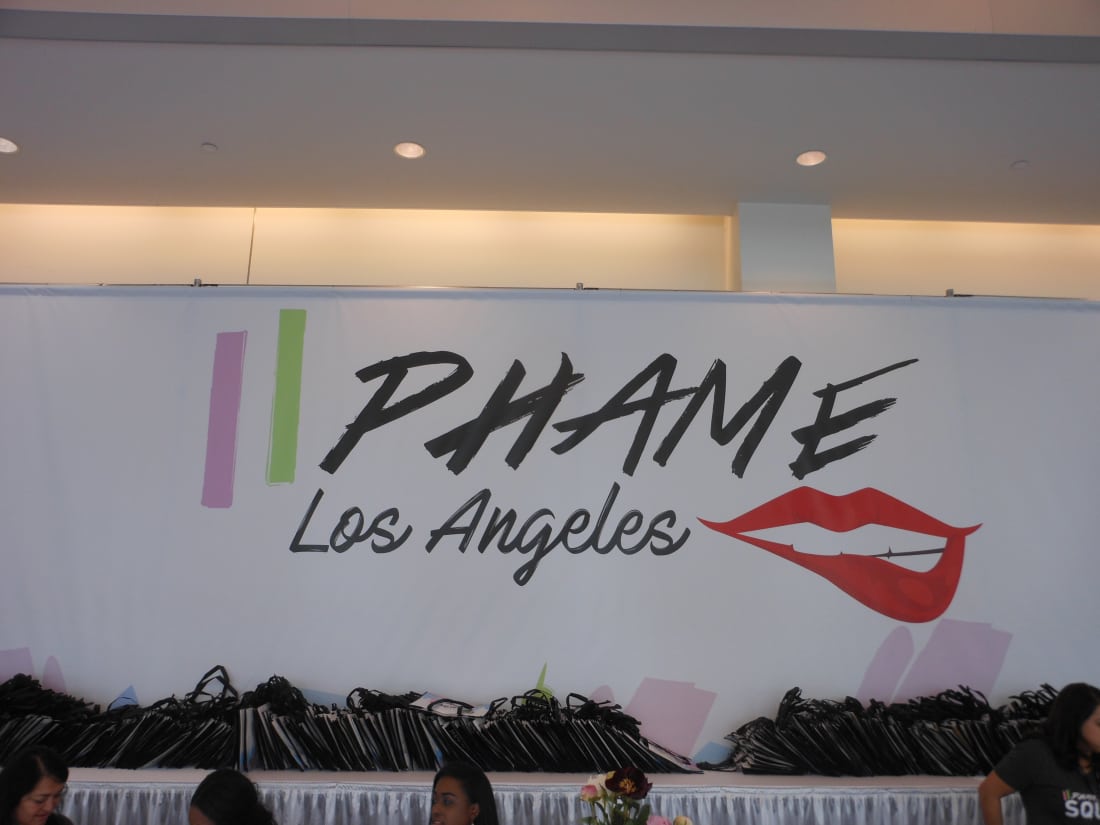 PHAMExpo LA (Professional Hair and Makeup Expo) has a new location this year by moving their location from the Pasadena Convention Center to The Magic Box/Reef LA in downtown Los Angeles, Saturday, June 2 & Sunday, June 3, 2018. This year's show promises to be bigger than ever by bringing the top indie beauty brands in the business to its new venue.
PHAMExpo has exploded since it launched in 2012 as the trade show that is welcoming to the digital beauty influencers that helped to reshape the beauty industry, rather than viewing them as an obtrusion. Attendees are able to learn from established beauty experts, as well as up and coming artists, designers, and beauty influencers. This is your one-stop shop for beauty education, visiting the newest and hottest brands, as well as purchasing top beauty products at a discounted price.
This year's show brings a diverse mix of established brands and those that have gained cult followings such as:
Dose of Colors

Morphe

NYX Professional Cosmetics

It Cosmetics

Becca Cosmetics

Lilly Lashes

Lime Crime

Anastasia Beverly Hills

Becca Cosmetics

If you are searching for new brands with quality products and wonderful color payoff and wear, you should check out a few of these exciting new makeup brands:
Sam Marcel Cosmetics offers affordable makeup that contains no gluten, parabens, and is vegan and 100% cruelty-free. Sam Marcel is well-known for their long-lasting lipsticks in matte and liquid formulas. This is one brand you will want to check out.
Huda Beauty founded by professional makeup artist and beauty blogger Huda Kattan. This popular brand has expanded its line from its initial launch of false eyelashes to now include foundations, highlighters, and lip products. Huda Beauty is also available in-store and online at Sephora, in addition to their website.
PHAMExpo 2018 has a Guest Speaker list that will appeal to everyone. From Melt Cosmetics Co-Founders and Makeup Artists Lora Arellano and Dana Bomar, Actress and Entrepreneur Eva Marie Saint, Reality TV Star, Entrepreneur and Influencer, Lilly Galichi Mir, TV Host Angela Simmons and Digital Influencer Wake Up and Make Up. PHAMExpo LA offers a line-up of guest speakers that will connect with your beauty spirit for you to be inspired by and learn some of the latest tips and insights on the industry.
In addition to beauty education, PHAMExpo LA is a launching point for new beauty brands and networking opportunities for the beauty connoisseur and makeup aficionado. You will be inspired by the top names in the industry. My biggest pleasure of the show is learning how some of the beauty CEO's got their start and their brands are now major forces in the business. Sigma Beauty Co-Founder, Dr. Simone Xavier was a scientist and her husband, Rene Xavier Filho an engineer had no background in the beauty industry. She launched Sigma Beauty with a dream and a brush set to become one of the top makeup brands today. Not only has Dr. Simone Xavier expanded the company to include a full makeup line, but she has also created innovative beauty cleaning products such as the Sigma Spa Brush Cleaning Glove. When this product initially launched, many scoffed at it, but Dr. Simone Xavier had the last laugh. The Sigma Spa Brush Cleaning Glove is a staple product with many pro artists and beauty mavens because it affords you the opportunity to quickly and thoroughly clean your makeup brushes in a fraction of the time without leaving you with dishpan hands, especially if you have a lot of brushes.
PHAMExpo Premier Sponsor, Morphe is another beauty brand that has experienced significant growth since Linda Tawil, Co-Founder launched their first retail store in 2013. Linda did not come from the beauty world either, but she has expanded Morphe from an affordable line of makeup brushes to now include eyeshadow palettes with an unbeatable price and pigmentation to a full beauty line for the eyes, face, and lips. Partnering with the top beauty influencers on social media has helped to propel these brands to gain a loyal following, offering quality products that are reasonably priced. 
PHAMExpo delivers an unequaled opportunity to explore new products and techniques across every category in the beauty industry, helping to propel your career and imagination to the next level.
To attend PHAMExpo LA or purchase tickets, visit their website.