Blush is powered by Vocal.
Vocal is a platform that provides storytelling tools and engaged communities for writers, musicians, filmmakers, podcasters, and other creators to get discovered and fund their creativity.
How does Vocal work?
Creators share their stories on Vocal's communities. In return, creators earn money when they are tipped and when their stories are read.
How do I join Vocal?
Vocal welcomes creators of all shapes and sizes. Join for free and start creating.
To learn more about Vocal, visit our resources.
Show less
Ten Essential Must Have Beauty Products
From the best high end products to the drugstore ones, the quality of what your buying should always come first when looking for a new product to try.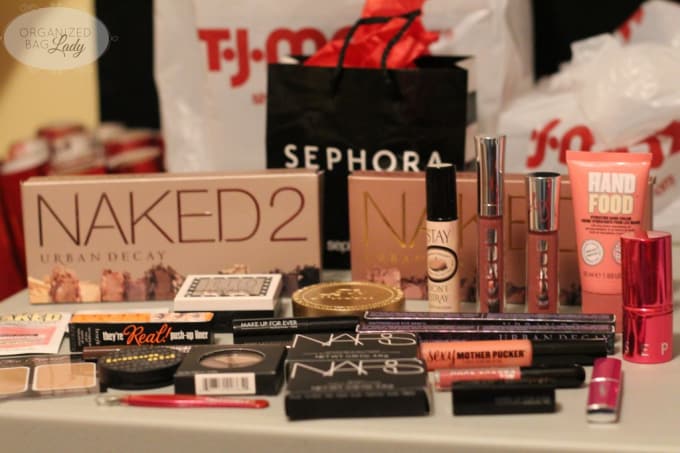 The beauty industry is expanding more and more in our society and is most likey to continue, and further increase in the years to come. Even celebrities, such as Rihanna and Kim Kardashian for instance, are making a huge impact on the industry, by coming up with their own makeup line and beauty products. Being a makeup lover myself, here are ten beauty essentials that you need to have at home.  
1. Better Than Sex Mascara - Too Faced
This mascara is hands down the best one I have ever tried in my life. Since I started using this one, no other mascaras can't compare to it! One coat is enough to give you long, voluminous and rich black lashes. It doesn't smudge, stays on all day and easily comes off with makeup remover. 
Also, all Too Faced products are cruelty free!
You can get it for 30$ CA/$23 US
2. Brow Wiz - Anastasia Beverly Hills
This brow wiz changed my eyebrows forever. In an era where brows need to be on ''fleek,'' this pencil really do the job for me. The tip is so thin that it helps you fill in the sparse areas which makes it look like real hair! At the end of the wiz is a brush you can use to blend the product for a more natural look. Also they have such a different range of colors so that it can fit anyone who wants to try it. 
Anastasia Beverly Hills also make her products vegan.
You can get it for 27$ CA/$21 US.
3. Carli Bybel Deluxe Edition Palette - BH Cosmetics
Not only is this palette affordable and good for an everyday use, but it features 21 different shades and six highlighters! I love it especially for its neutral shades that can be used either for a dramatic look or for a more natural one. I was very surprised at the incredible quality, pigmentation, and longevity this product has! It feels just like a high end product but far more cheaper.
BH cosmetics are also cruelty free, gluten free and vegan !
You can get it for 17,25$ CA/$13,50 US
4. Soft and Gentle Highlighter - Mac
I love this highlighter mainly because of its color, but also because it gives you a glow from within when you use it. The product goes on beautifully and can be build up, for a more glowy and dewy look, or build down for a more natural look. You can use it everywhere on your face, from your cheekbones to your brow bones, your tear duct or your cupids bow. 
You can get it for 38$ CA/$34 US
For a cruelty free option, you can use Champagne Pop highlighter by Becca. I find myself always going back to this highlighter because it looks good on every skin tone, it's buildable and so buttery that it never looks like powder on your face. 
Get Champagne Pop now for 46$ CA/$38 US
5. Stunna Lip Paint - Fenty Beauty by Rihanna
For the perfect classic red lips, you can't go wrong with this lip paint. The red is universal so it looks good on every skin tone, it's matte, weightless and stays on for 12 hours. The packaging is also really nice and the applicator makes it easy to use!
Fenty Beauty is also 100 percent cruelty free.

Get Stunna lip paint for 30$ CA/$24 US
6. Purefect Skin Two in One Pore Mask - Biotherm
This mask is a must have. It extracts impurities within each pore while micro-exfoliating the surface. In one minute, you can feel your face getting smoother, pores smaller and face much more brighter! The white clay exfoliates your skin and makes it look rejuvenated. Based on all natural products, it's a must have for your skin care routine and helps with acne and hyper-pigmentation left from acne scars!
7. Luminizing Black Charcoal Mask - Boscia
This peel off mask leaves your skin fresh and clean, brightened, evened out and glowy only after the first use thanks to powerful antioxidants like activated charcoal and vitamin C. 
Also a good option for acne prone skin and hyper-pigmentation. 
8. Mud Mask Purifying & Mattifying - Sephora
This mud mask from Sephora is absolutely genius. What it does: 
Made with zinc, copper, and white clay, this mud mask cleanses and purifies pores, absorbs excess sebum, and reduces the appearance of blemishes without over drying. Skin is left clean, matte, and soft after each use. 
This mask can also be used as a great natural spot treatment for blemishes or on all over the face!
Also a great dupe for the Glam Glow mask.
9. Heal & Hydrate + Shea Butter - Shampoo Maui Moisture
This shampoo saved my hair. It's made with only natural products such as Shea Butter, Coconut and Macadamia Oil to deeply nourish, hydrate and soften your hair without damaging it with chemicals. It leaves your hair shiny, adds volume and has a great smell to it.
It's also vegan, gluten free and silicone free !
You can get it now for 11,61$ CA/$8,99 US
10. Heal & Hydrate + Shea Butter Hair Mask - Maui Moisture
Using this mask with Maui shampoo is what made my hair transform. I would really recommend this combo. This make my hair looks so healthy and shiny, and it smells as good as the shampoo! 
Get it now for 11,61$ CA/$8,99 US
Here they are, the ten beauty products I can't live without!