Blush is powered by Vocal creators. You support
Rachel Blanchard
by reading, sharing and tipping stories...
more
Blush is powered by Vocal.
Vocal is a platform that provides storytelling tools and engaged communities for writers, musicians, filmmakers, podcasters, and other creators to get discovered and fund their creativity.
How does Vocal work?
Creators share their stories on Vocal's communities. In return, creators earn money when they are tipped and when their stories are read.
How do I join Vocal?
Vocal welcomes creators of all shapes and sizes. Join for free and start creating.
To learn more about Vocal, visit our resources.
Show less
The 11 Best Nail Polish Brands
Having a lasting manicure is what we all dream about. Stop the guessing and shop the best nail polish brands to finish off your perfect mani.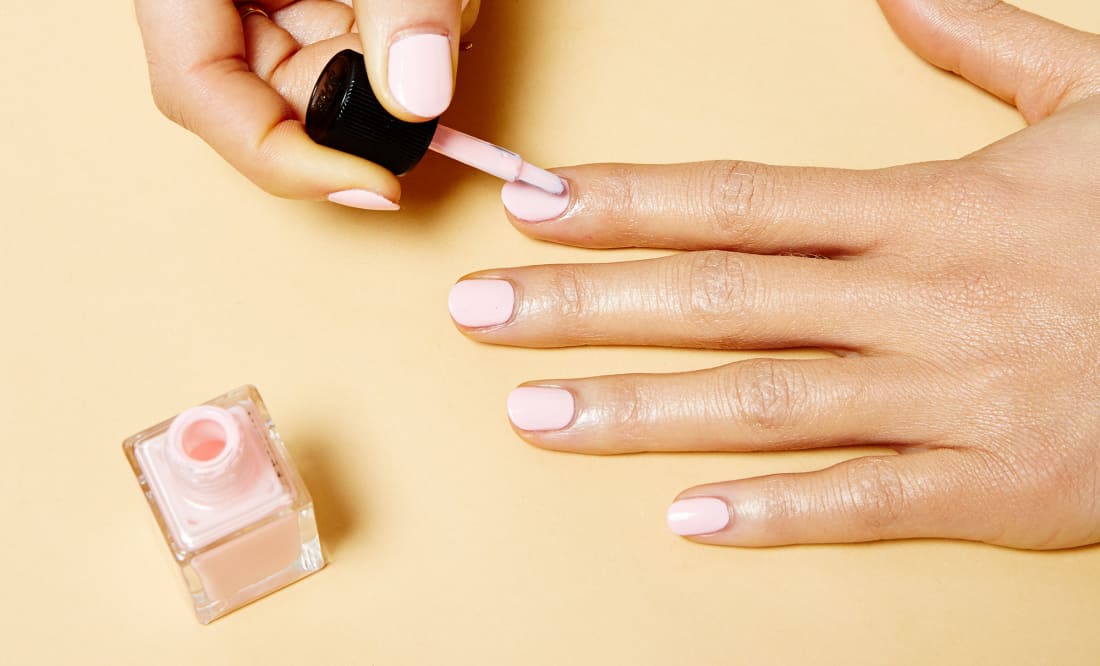 The best nail polish brands will give you beautiful shades without chipping. If you're painting your nails at home, the last thing you want is to have to redo it every other day. It takes time and effort, and it's important to find a shade you love that also has staying power. When choosing the perfect shade to go with your skin tone, always check to see how long it claims it will last.

Classic Nail Lacquer by OPI
A classic that many of us already know is OPI nail polish. This is a great brand to purchase from because many home users and salons trust it as well. Plus, there is no limit to the amount of shades that OPI has. Since it has been around for years, they are clearly doing something right. Aside from that, it's known for having a chip free polish that stays well. The polish stayed for at least a week when tested with a base and top coat. OPI has over 60 shades to choose from, and that's just with their classic lacquer. Choose another sub sect of theirs and you will find over 100 different shades!

Nail Enamel by Revlon
If you are looking for something affordable that you can find at nearly any grocery store, the Revlon nail enamel is the one for you. There are over 60 different shades, so you're bound to find something that will match your skin tone. Plus, it has what's called the ShadeLock formula, which helps to prevent the color from looking dull. The beautiful colors are made to prevent chips from happening, and the application is very easy. The brush is slightly longer than other brands, which helps the color to go on more smoothly. Whether you're looking for a light or dark shade, the Revlon polish has it. It's easily accessible and affordable.

Miracle Gel by Sally Hansen
Gel polish is all the rage right now because it doesn't chip and it stays on for 7-14 days. However, getting a gel manicure done at the salon is going to cost you time and money. If you want to do gel manicures at home, you'll usually need special lights to do so. Fortunately though, Sally Hansen Miracle Gel allows you to do a gel manicure right at home without the need for extra accessories. It's a polish that you apply with a base coat and top coat, and it has staying power that will last you up to two weeks. It comes in over 70 shades, so there is a color for everyone! There are only two steps to this polish; you apply the color and the top coat. If you want it to stay even longer, you can use a gel nail base coat as well.
Nail Polish by Sinful Colors
The best part about painting your own nails is getting to pick from all the different colors, which is why the best nail polish brands have lots of colors to choose from. Buying nail polish can quickly add up, but an affordable option, like Sinful Colors, can help prevent you from breaking the bank just to get the perfect mani. This is professional nail polish that stays incredibly well. It has a long and skinny brush that adapts to different nail shapes easily. Plus, the nail polish dries very quickly. You can have your nails painted and sealed with a top coat in under 10 minutes. At just a few dollars a bottle, it's easy to stock up and try different colors, too.

Nail Polish by Essie
One brand of nail polish that is talked about quite often is Essie. You'll find tons of articles that say Essie is truly one of the best nail polish brands out there. Not only are they fairly affordable when compared to a salon manicure, but they are chip free and smooth. The colors are rich and pigmented, so it doesn't take more than one or two coats for your nail to be completely covered. The bottles are thick, so they can usually survive being dropped. Plus, with over 80 shades to choose from, you'll never run out of options for the perfect manicure! They also come out with a new color every month that is limited edition, so stock up!

Nail Lacquer by Butter London
Applying base coats and top coats can be tiring, and you don't always need one. With Butter London's nail polish, it's designed to look like gel polish without the extra steps. There are beautiful shades that are made with highly pigmented colors and diamond powder for extra sparkle. Each color they have is designed to shine like a gel coat was put on top of it, so it's really a one step manicure that is built to last. The polish stayed for 10 days without chipping, so while this brand might be a bit more expensive than some of the others, it's worth the extra money. They have plenty of shades to choose from, and they come with a patented ten times shine.

Gel Effect Nail Polish by Nails Inc.
If you are looking for that gel effect polish with gel polish you can do yourself, Nails Inc. may be the brand for you. They do not have as many colors as some of other brands, but their nail polish has staying power that is unmatched. The polish is made with plasticizer technology that plumps up the nail and creates a glossy finish that looks like it's a gel manicure. It also has a rare flower extract that helps to keep your nails healthy and strong. With the high-reflection resin system that this polish has, you get the gel look without a trip to the salon and the damage to your nails. Nails Inc. also has an extra wide brush, so many people can finish their manicure in one swipe, which helps to keep things looking smooth.

Complete Salon Manicure by Sally Hansen
The hardest part of painting your nails at home is all the different steps you have to go through. However, with Sally Hansen's Complete Salon Manicure, you don't need to worry about that. There are a bunch of different colors to choose from, and you don't have to purchase anything but the color. While you could add a top or base coat if you wanted to, the polish is formulated to create a nail color that is both highly pigmented and glossy. Sally Hansen is one of the best nail polish brands out there, has quality nail strengthening polishes for weak nails, and is a line of nail polish that just proves their products can be trusted because of their commitment to the customer to provide the best possible product.

Nail Polish by Zoya
Good nail polish doesn't need to be limited to salons. Zoya is an incredible brand of nail polishes that come in over 300 colors! There are new colors that are being made constantly, and the polishes are all high shine and ready to be worn without top coats. The great thing about Zoya is that they are made without the top 10 most harmful ingredients in nail polish. There is no formaldehyde, formaldehyde resin, dibutl, toluene, camphor, TPHP, parabens, xylene, ethyl, tosylamide, or lead. You can feel good about putting this on your nail. It's the healthier choice for nail polish, but you don't sacrifice anything in color or style. It's still chip free!

Professional Nail Lacquer by Orly
This nail polish brand has a really great following, and there are so many colors to choose from with it. The glossy finish that the colors come with make for a salon perfect manicure without the money spent. The brush is long and thin, so it's perfect for those who have long nail beds. They have colors with and without glitter, so whether you want a matte look or high shine look, they have the color for you. With Orly being one of the best nail polish brands, you simply cannot go wrong.

Gel Lab Pro Nail Polish by Deborah Lippmann
With more awards than can be counted, Deborah Lippmann has a following that can't be beat. Their colors are highly pigmented, come in a wide variety of choices, and they are formulated to act like gel. The brush has 320 bristles so that the polish glides on smoothly and leaves no part of the nail uncovered. It also has a rounded tip to help it to follow the natural shape of the nail. It is a dual-patented formula that has 10 active ingredients so that, after you grow your natural nails super long, you can properly care for them. It even steers clear from harmful chemicals like formaldehyde. Many of the colors are limited edition and sell out quickly, so stock up on colors that match your skin tone well!

Just because you paint your nails at home doesn't mean you have to sacrifice looking or feeling good. You can get the perfect manicure right at home with the best nail polish brands out there.