Blush is powered by Vocal creators. You support
Rachel Blanchard
by reading, sharing and tipping stories...
more
Blush is powered by Vocal.
Vocal is a platform that provides storytelling tools and engaged communities for writers, musicians, filmmakers, podcasters, and other creators to get discovered and fund their creativity.
How does Vocal work?
Creators share their stories on Vocal's communities. In return, creators earn money when they are tipped and when their stories are read.
How do I join Vocal?
Vocal welcomes creators of all shapes and sizes. Join for free and start creating.
To learn more about Vocal, visit our resources.
Show less
Top 10 Eyeshadows for Green Eyes
Want to find colors that really make your eyes pop? Consider trying out any of these stunning eyeshadows for green eyes for your next night out!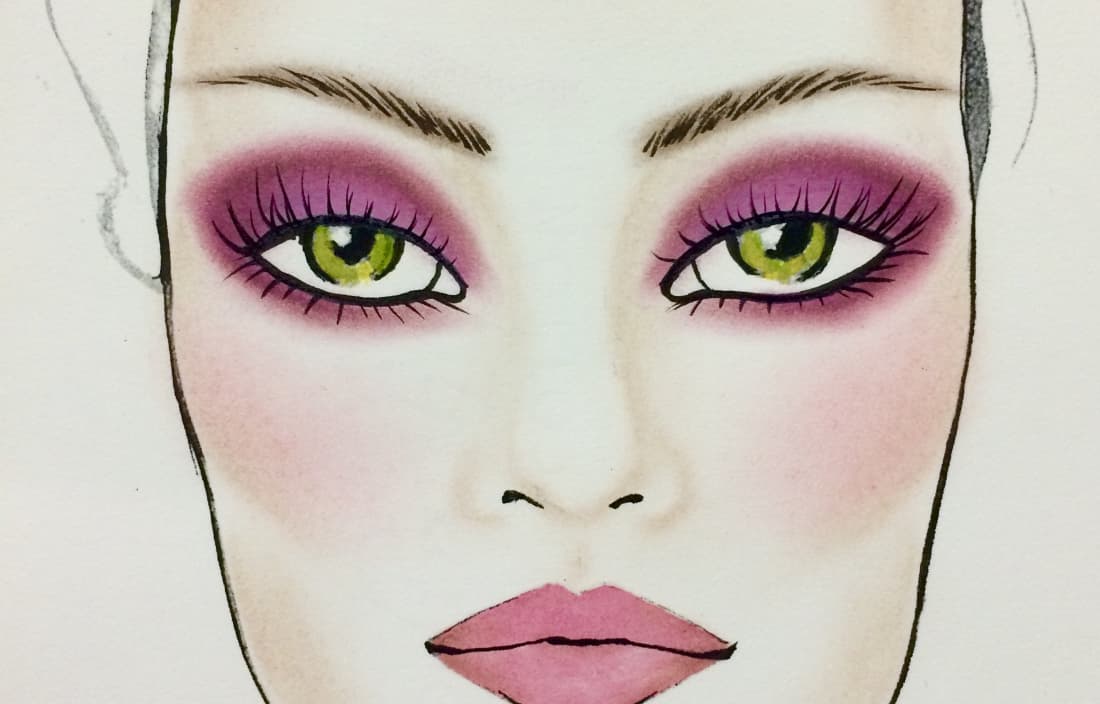 There are various types of eye colors in the world. From blue to brown, green, and hazel, our eyes certainly play a significant role when it comes to doing makeup. Many people wouldn't think so and look right past this. But when doing any eye makeup, your eyes can pop depending on the colors that you used. It all depends on the shades and undertones within the product that complements your eye color so well. Don't you see those with blue eyes wear a black smokey eye and their eyes just show more?
That's because they used an eyeshadow that ideally complements well with their eyes, resulting in them popping out more. But what about green eyes? They're certainly the color that stands out a lot. As gorgeous and distinct as the eye color is, wouldn't you want to wear eyeshadows that make your green eyes stand out even more? If you're looking to get your hands on eyeshadows that complement well with your eyes, then check out these beautiful eyeshadows for green eyes to test out the next time you go out with friends!
Smokey Peach
If you got a pair of green eyes, then you bet you can pull off the smokey peach eye look. I mean, anyone can pull it off, but if you want your green eyes to look more striking, then I highly suggest trying out a peachy look. The light, pink tones in these shades certainly go well with your green eyes and make them pop even more.
However, Dose of Colors' Sassy Siennas Eyeshadow Palette is the ideal palette any green-eyed person should get their hands on. This palette comes with gorgeous colors like burnt orange, plump peach, burnt sienna, warm copper, and warm cocoa brown. Plus, you should definitely smoke out your eyes with these colors. Adding a bit of the warm brown at the outer ends of your eyelids with the peach as the base should make your green eyes much more appealing! This palette is also great in creating natural makeup looks.
Deep Plum
Instead of a vibrant purple, consider trying out a much more deeper purple. From the stunning eyeshadows for green eyes, a really deep plum color can really make your eyes stand out even more. Since it's not a bright purple, where it can totally clash with your eye color, a simple, matte dark purple can really make your green eyes pop out. Since it's a dark color, darker colors do bring out lighter eye colors more, but certainly do need a bit of color in there, which makes the purple significant in this eye look!
And what better deep plum color than Dying for Shoes by Sephora Collection? With a hint of shimmer, this black plum color truly complements your green eyes. While the shadow is highly pigmented, it lasts long and blends effortlessly. You can either smoke out your eyes with this shadow and a black shadow or simply use this shade all over your lids. Either way, your green eyes will stand out much more than a lighter purple shade.
Royal Blue
Royal blue goes with nearly any color ever, but it pairs so well with green eyes. Among the beautiful eyeshadows for green eyes to wear, give blue a try. I know, it's one of those shades where many people refrain from wearing it because it's so obnoxious and doesn't make your makeup appear classy. In fact, you can certainly make blue eyeshadow classy. And who said you can't wear blue eyeshadow to begin with?
In addition, this isn't any ordinary light blue tone, which is the shade people avoid wearing. It's royal blue—which is much richer looking. Not too light or too dark, this shade plays so well with your green eyes. As for a great royal blue eyeshadow, the one by NARS is amazing. NARS is a great cosmetics brand and their eyeshadow shades are to die for, including this one. While it applies on velvety smooth, it's very pigmented and never fades away after wearing the shade all day long.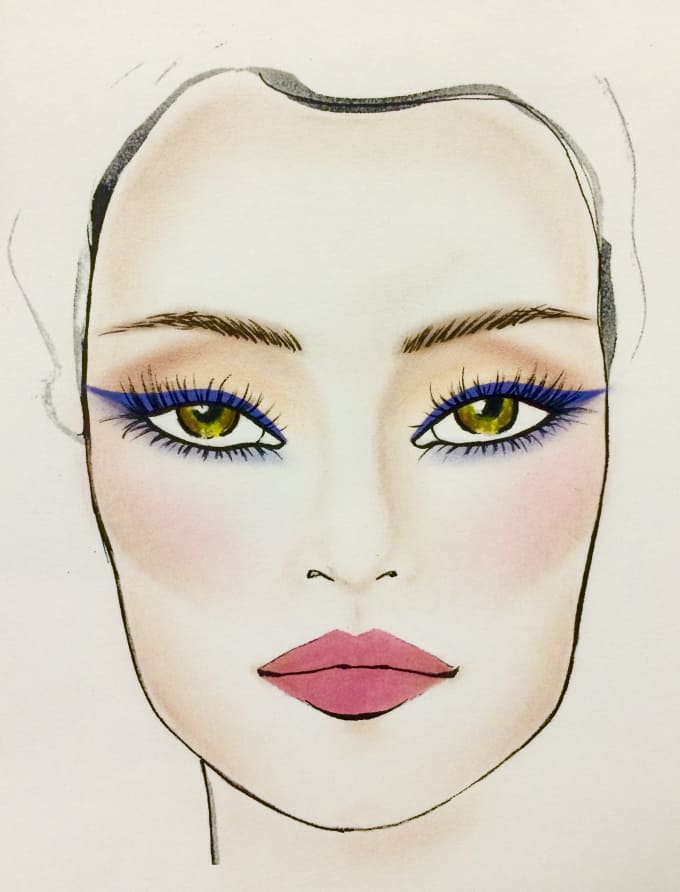 Rich Browns
You can never go wrong with any brown shade in a palette. For green eyes, never! Even though brown eyeshadow suits brown and blue eyes great, it's actually meant for those with green eyes. Since there are hints of brown hues in the majority of green eyes, wearing brown eyeshadow can really make those hues pop out even more.
So when you're wearing brown eyeshadow, not only are your green eyes standing out even more, but the hidden brown hues are exposed, too. Urban Decay's Naked2 Basics Eyeshadow Palette is an amazing go-to when you want a good brown eyeshadow palette. It comes with the ideal brown shades that you need. From nude to browns and a dark brown to create the perfect smokey eyes, these shades are rich in pigment and blend precisely to your liking. And this palette is definitely a makeup item for an everyday look.
Shimmery Red
From the eyeshadows for green eyes, red is a daring color to pull off. It's certainly a shade that can be risky for literally anyone, because it's bright and drastic. But believe it or not, red actually goes so well with green eyes. If you have green eyes, it won't be a bad idea to try out red on your eyes! It basically warms up your light eyes in the best possible way. And what better way to do that than by wearing red eyeshadow?
And Wet n Wild's Color Icon Glitter Single in Vices can be your best shade of red to wear. Not only is this shade very vibrant, but it's super shimmery, too! These glitter cream eyeshadows glide on the lids smoothly and blend without straining yourself. And you're left with a sparkly red finish that can dazzle anyone who looks your way.
Pale Orange
Just like the peach shades, oranges do complement green eyes really well, too. Basically any color in the warmer tones, like peach, red, orange, and others can really make your eyes pop. From the best eyeshadows for green eyes, a soft orange shade can also extract the light brown and yellow hues from your green eyes. While many green eyes carry hues and hints of green, yellow, and a bit of orange, this eyeshadow shade can certainly make those colors appear on your eyes!
Since there aren't many great orange shades out there, the best one in my opinion is the one by Bobbi Brown; the Luxe Eye Shadow - Rich Collection in shade Heat Ray. Even though it's a metal eyeshadow, this will bring out your green eyes even more. Perfect for the warmer seasons like spring and summer, your green eyes will never be more colorful than by wearing this orange eyeshadow!
Brilliant Yellows
Not many people consider wearing yellow eyeshadow, but I guarantee it's among the eyeshadows for green eyes to wear. Since there's a ton of yellow hues and tones in green eyes, diverse shades of yellow can really make your green eyes stand out more. From mustard to sunshine yellow, any type of yellow can really get the job done at making your eyes stand out much more.
Instead of getting one yellow eyeshadow shade, why not get a bunch of them in a single palette? MAC has created a stunning eyeshadow palette that features the best yellow shades for green eyes to wear. From peach to yellow, soft brown, and more, you can create a number of eye looks from this one palette. And any of these colors can really make your green eyes pop out!
King Gold
Oh yes, gold, baby! Who said you couldn't wear gold eyeshadow across your eyelids? Gold is without a doubt one of the best eyeshadows for green eyes. Gold is another great shade that makes your green eyes stand out as well as exposing the brown and yellow hues in your eyes. Not to mention that gold, overall, makes your eyes sparkle and shine like 24k!
A fantastic gold eyeshadow is the one by Buxom. Buxom's Customizable Eyeshadow Bar Single Refills in 24K Stilettos can stun your surroundings. With a powerful formula that keeps the shine lasting all day long, this highly pigmented gold eyeshadow will never let you down on the nights you need to shine like a star. Wear it by itself on your lids or smoke it out, for someone who has a pair of green eyes, gold eyeshadow can be your favorite night-out eyeshadow.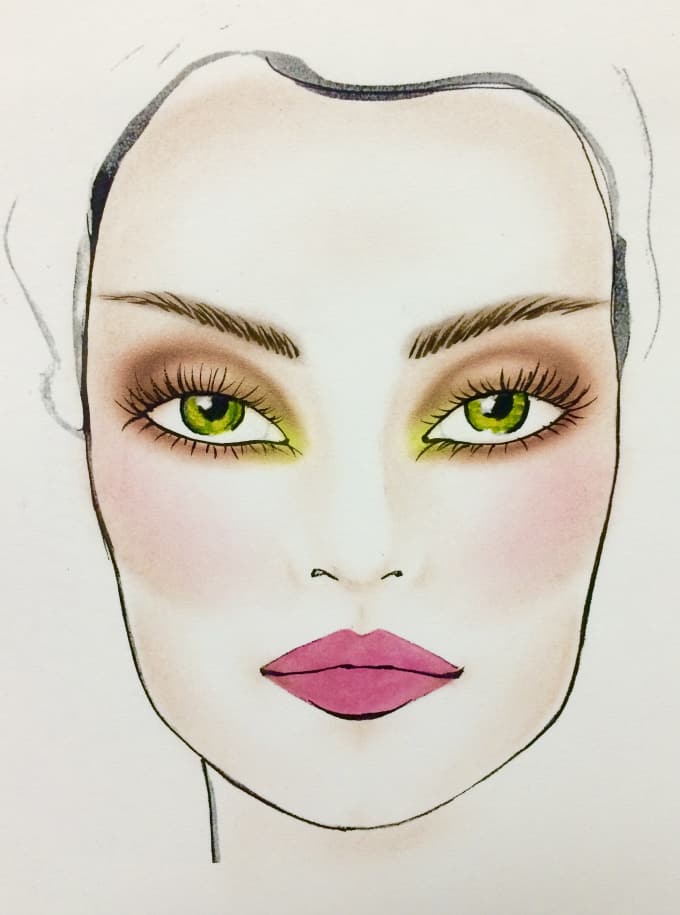 Chocolate Bronze
Remember when I said any brown eyeshadow can make your green eyes stand out? It's true, even bronze can make your eyes pop! If you want a more metallic brown shade, consider checking out bronze eyeshadows. Not only do they shine with a metallic finish, but the brown shade will make your eyes stand out more and expose the brown tints in your green eyes.
Maybelline's Eye Studio Color Tattoo Eyeshadow in Bad to the Bronze is an amazing drugstore beauty product that will certainly stun you when you apply it on. This is easily a shade you can wear by itself—or smoke it out, whatever you want. But if you're looking for a shiny brown shade to simply wear on the lids and nothing else, this one is your best bet. It's creamy, smooth, and instantly stays on the lids for a longer period of time.
Light Grays
Finally from the all-time greatest eyeshadows for green eyes to try out, is light grays. Gray eyeshadows don't get much love these days and it's definitely a more underrated eyeshadow shade in the market. Since black is an all-round amazing eyeshadow in smoking out any eyes, gray is the sister that needs more love! And the gray tones easily make the green in your eyes stand out so much. Since it's a basic color, your vibrant, bright eyes will be taking all of the attention.
And Charlotte Tilbury's Luxury Palette in The Rock Chick possesses the best types of gray shades that you need for a night out. Charlotte Tilbury for starters is an amazing cosmetics brand and their eyeshadows work wonders when you're aiming for the ideal eye look. As for this specific palette, you're getting silver gray and charcoal shades that are highly pigmented, and applies onto the eyes in a breeze!